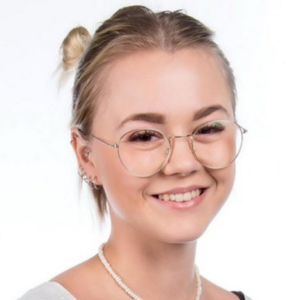 21 year old Yosefin Buohler will take part in the German national final on the 9th of February. She replaces Wilhelm "Sadi" Richter who withdrew from Unser Song today due to personal reasons.
This afternoon German broadcaster NDR released a press release saying that Wilhelm "Sadi" Richter had withdrawn from the German national selection Unser Song which is scheduled to take place on the 9th of February. The reason was given as "personal reasons".
As a replacement the broadcaster added the 21 year trained actress Yosefin Buohler. She is half Swedish, half German and is familiar with TV shows and big crowds. At the age of 13 she was in the final in the talent show "Das Supertalent" an in 2013 she sang the German national anthem in front of 50,000 spectators at the World Cup qualification match between Sweden and Germany in Stockholm.
The five contestant in Unser Song now are:
Axel Maximilian Feige
Felicia Lu Kürbiß
Helene Nissen
Isabella "Levina" Lueen
Yosefin Buohler
On the 9th of February they will compete to represent Germany at the Eurovision Song Contest. The winner will be decided 100% by televoting.
At the 2016 Eurovision Song Contest Germany was represented by Jamie-Lee and the song Ghost. At the final in Stockholm, she came last just as the country also did in 2015. In the video below, you can refresh your memory with her performance.