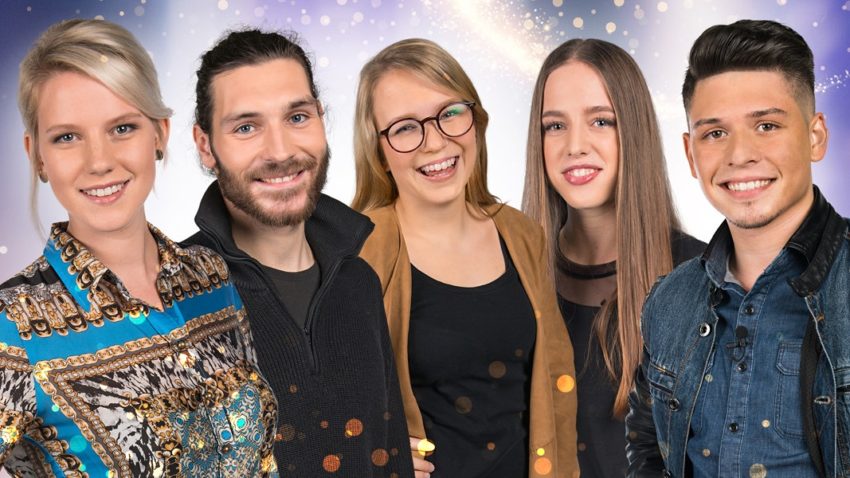 German broadcaster revealed today the five finalists for their national selection which will take place on the 9th of February. The winner will be decided by 100% televoting in a final where the international audience also will be asked for their opinion.
2500 potential artists submitted their candidacy to the German broadcaster NDR. This year the broadcaster is going for up-coming talents so none of them were from well established artists. 33 of them were chosen for a live audition, and five from that group has now been selected for the national final.
The five artists are:
Axel Maximilian Feige
Felicia Lu Kürbiß
Helene Nissen
Isabella "Levina" Lueen
Wilhelm "Sadi" Richter
Unser Song 2017 voting details
The national final will take place on the 9th of February. In the final the TV viewers will decide 100% who of these five artists will represent Germany at the 2017 Eurovision Song Contest.
In the studio the three experts, who have been jury members so far in the seelction will give their feedback, but not decide anything anymore. These are Tim Bendzko, Florian Silbereisen and Lena (German Eurovision winner from 2010).
An APP will allow foreign viewers to vote as well, but their votes won't be counted in. They will instead be shown in the final to give an idea about what Europe thinks Germany should choose.
Last year Germany was represented by Jamie-Lee and the song Ghost. At the final in Stockholm, she came last just as the country also did in 2015. In the video below, you can refresh your memory with Jamie-Lee's 2016 Eurovision performance.