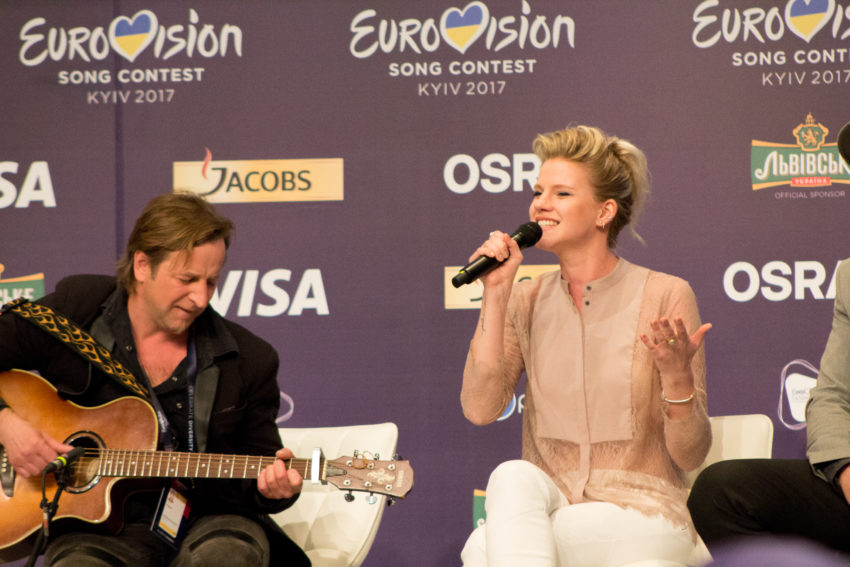 On the 22nd of February, Germany will select its 2018 Eurovision participant. The six national finalists were announced this morning. A song-writing camp will now together with the acts come up with the best song for each of them.
4.000 were cut down to 211, then to 17 and now finally Germany are left with just six acts who will compete in their national final Unser Lied für Lissabon (Our song for Lisbon). The final will take place Thursday the 22nd of February 2018.
German broadcaster NDR sent out a press release this morning announcing the six finalists. Which songs will sing are not yet known, as a special song-writing camp consisting of the six acts and up to 15 composers and lyricists will now take place. The goal on that camp is to produce the best song for each of the participants.
The six finalists are:
Xavier Darcy. 22 years old.
Ryk (Rick Jurthe). 28 years old.
Ivy Quainoo. 25 years old.
Michael Schulte. 27 years old.
Natia Todua. 21 years old.
voXXclub. A band from Munich.
Germany at the Eurovision Song Contest
61 appearances and two victories, that's the hard facts for Germany. The country won in 1982 with Nicole's song for peace Ein bißchen Frieden, and in 2010 by Lena's Satelite.
Lately things haven't been good as the country finished at the bottom of the scoreboard the past three years. As one of the so-called Big5 countries, Germany is automatically granted a spot in the final.
In the video below, take a look at their 2017 entry Perfect Life performed by Levina – this time in a special Full Stage View video: