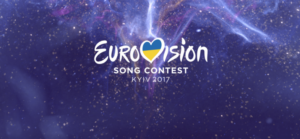 Certain Russian artists are still facing a ban from being able to enter Ukraine and as such participate in the 2017 Eurovision Song Contest. Ukrainian Minister of Culture confirmed yesterday that individuals from their black list won't be allowed entry.
Ukraine continues to threaten with a Russian ban
During yesterday's press conference of the Minister of Culture and NTU Director General announcing the host city, another issue was raised. A Ukrainian journalist asked about possibility of admitting Russian artists that are included on the "black list" to the territory of Ukraine, which we previously wrote about. This blacklist was published by the Ukrainian government one month ago and includes singers and actors, along with politicians and military folk. This list is supposed to have persons representing a threat to the national security of Ukraine.
The Ukrainian minister of culture Ievhen Nyschuk pointed out that in any country, those individuals who fall under sanctions of the Security Service of the country, are denied entrance.
If Russia chooses such a performer – it would be a deliberate provocation. In Russia there are many artists who understand that peace is the most important thing, that you can not speak the language of aggression and belittle some nations, especially neighbours, and it is necessary to speak in a professional way – through music and singing. There can be no compromises – for example, Iosif Kobzon, if he is selected, will not be allowed to participate in the Eurovision Song Contest in Ukraine.
The general director of the Ukrainian broadcaster Zurab Alasania was more moderate and restrained in his statements saying that Eurovision is an international competition, it is about the world of music and songs. For our part, as the organizer of the competition in Ukraine can not be any obstacles to any country in the world.
EBU ' s answer
The executive supervisor of Eurovision Song Contest Jon Ola Sand said to TASS agency about this sensitive issue:
We're aware of these issues and we have been and will be in a constructive dialogue with the authorities to ensure that all delegates and artists can come and stay in Ukraine.
Ukraine's black list with Russian artists for rebel support
Ukraine's ministry of Culture has named 10 Russian singers and actors, whose work will be banned from TV, radio and cinemas. All of them are a "threat to national security" for supporting Russia's annexation of Crimea and pro-Russian separatists in the east. The ministry said it acted at the request of Ukraine's security service (SBU).
The names of those artists are:
Mikhail Boyarskiy, Yulia Chicherina, Oleg Gazmanov, Iosif Kobzon, Lev Leschenko, Grigoriy Leps, Stas Piekha, Sergey Penkin, Nikolay Rastorguev (LUBE), Aleksandr Rozenbaum and Valeria Rerfilova.
It is highly unlikely that any of them will be chosen for the Eurovision Song Contest unless Russia delibratly would try to challenge this black list from Ukraine. Several on this list however have already voiced protest against such decision and suggested that Russia should withdraw from the contest completely, after these developments.