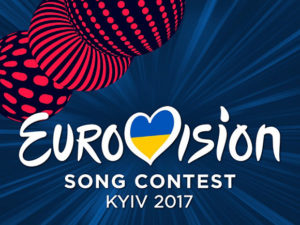 The findings of a recent audit have been sent to law enforcement agencies after it was claimed that €14 million of Eurovision funds were misused or potentially embezzled. Some senior officials of the UA:PBC may be questioned over expenses.
There has been no shortage of controversy since Ukraine were declared the winners of the Eurovision Song Contest 2016 and, now that the second largest country in Europe have hosted the contest, the controversies still continue.
It all started with the continuous delays of the host city announcement and was closely followed by the resignation of Director General of the NTU Zarab Alasania. It ended with an almighty row over whether Julia Samoylova, the Russian representative, should be allowed to participate in the competition. Subsequently, she was denied entry to Ukraine and Russia decided to withdraw from the contest.
Now there is more trouble. The state audit services of Ukraine have stated that they believe that €14 million of Eurovision funds was spent illegally. The audit service mentioned a situation in which a company won a tender for supplying 1.2 million hryvna (38,000 euros) worth of metal detectors that were rented to the National Public Broadcasting Company of Ukraine (UA:PBC) for 2.7 million hryvnas (85,000 euros). According to the auditors, it is impossible to tell exactly how much money was misused as many contracts were supplied to companies outside of Ukraine, where they are impossible to trace.
The statement from the auditors stated that details of the report will be sent to law enforcement agencies, which should mean that senior members of the Eurovision organising committee will be questioned over their spending activities.