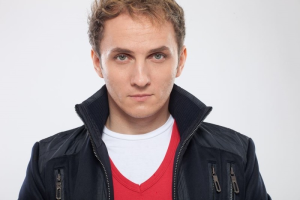 Romania should have been represented last year in Stockholm, by Ovidiu Anton and his song Moment of Silence. After the dramatic disqualification Romania is back in Kyiv with a guaranteed participation. Today the Romanian broadcaster TVR revealed the 15 semifinalists in a TV show.
In January 2017, it was announced that a total of 84 songs were submitted to the traditional Romanian national final Selecția Națională 2017. Out of those, 72 songs were admitted to take part in the live audiences in front of a jury. The jurors were Luminita Anghel (Romania 2005), Ovi Jacobsen & Paula Seling (Romania 2010 & 2014), Andrei Tudor and Adrian Romcescu (both famous Romanian songwriters). All of those 72 artists performed their songs and the performances were recorded and later aired in TV show. After the audience viewing, one of the fan favorites – Lora with her song I Know – decided to withdraw from the competition. As TVR revealed during the show, Lora would have qualified, had she not withdrawn. The replacement act was Zanga. Let's see the lucky 15 semifinalists.
The Songs
Below you can see the list of the 15 acts that made it through to the semifinal of Selecția Națională 2017 that will take place on 26th February. There the jury will choose TOP 10 artists who will pass to the final on 5th March where the result will be decided 100% by televoting. The links lead to the live performances from the audiences. In columns you can see the songwriters.
The Show
During the show, the hosts asked special guests to announce the semifinalists one-by-one. Every guest had one envelope with the name of the artists, songwriters and title of the song. The semifinalists were in the studio and received the ticket to the semifinal together with a flower. All of these guests performed their songs between the announcements. Most of them are past Romanian representatives from Eurovision Song Contest. The list of these performances is attached below:
Dan Bitman – Dincolo de nori (ESC 1994)
Oana – Eu cred (ESC 1998) – as the original artist Mălina Olinescu died in 2011, young Romanian singer Oana was chosen to sing Eu cred instead of her
Monica Anghel & Marcel Pavel – Tell Me Why (ESC 2002)
Luminita Anghel – Let Me Try (ESC 2005)
Eduard Stoica – Tornero (ESC 2006) – as Mihai Traistariu is one of the participants, this child singer was chosen to sing Tornero instead of him
Elena Gheorge – Balkan Girls (ESC 2009)
Paula Seling & Ovi – Playing With Fire (ESC 2010)
Cezar Ouatu – It's My Life (ESC 2013)
Paula Seling & Ovi – Miracle (ESC 2014)
Below this article you can see Ovidiu Anton's performance of Moment of Silence from Eurovision in Concert 2016 in Amsterdam.