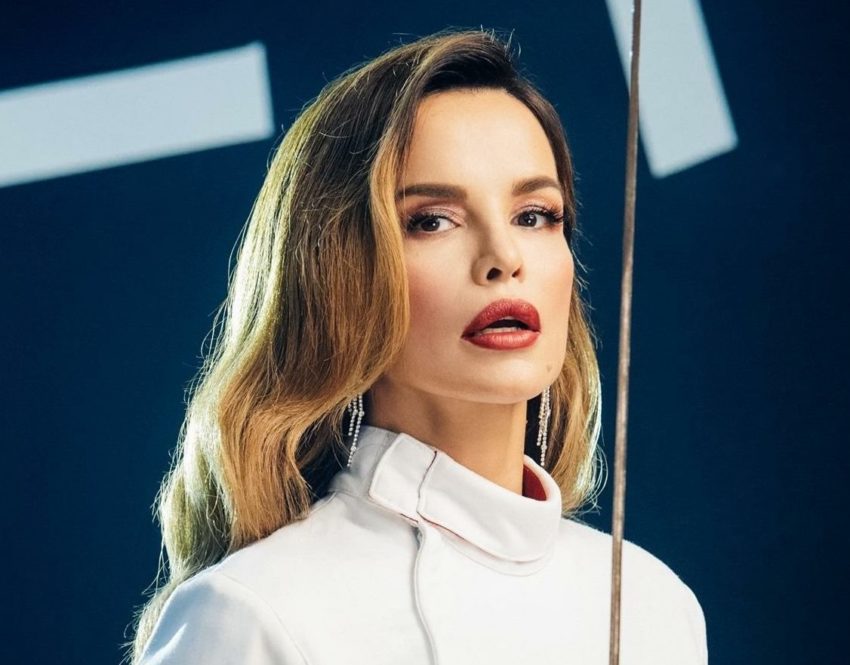 Severina's new single "Tutorial" is about following your heart instead of unwritten rules from a society, which might not agree with your choice. It features a just six year old boy, and will be included on her up-coming album "Halo".
Severinas new song is, according to herself, about people, who are listening to their hearts and fighting against the unwritten rules, which the society they live in, tries to impose on them. This fight is expressed by Severina using a fencing sword in the video for the song. Tutorial is also featuring Ljuba Stanković, who is only 6 years-old.
Severinas latest release is written and composed by Jala Brat and Buba Corelli. The name of Jala sounds probably familiar for many Eurovision fans. He was a part of the Bosnian-Herzegovinian team at the 2016 Eurovision Song Contest in Stockholm. It's not first time that Severina and Jala Brat work together. The Bosnian rap singer and composer has also penned as well as featured the song entitled Otrove, which since march 2017 until today nearly accomplished 71 million views on YouTube.
The video for Tutorial has been directed by Petar Pašić, who previously cooperated with Severina on several of her videos such as Otrove, Sekunde and Silikoni.
Severina represented Croatia at the 2006 Eurovision Song Contest in Athens, Greece, on May 20th 2006, finishing 12th with 56 points. Her new album is scheduled for release within a few days.
In the video below you can listen to Tutorial: