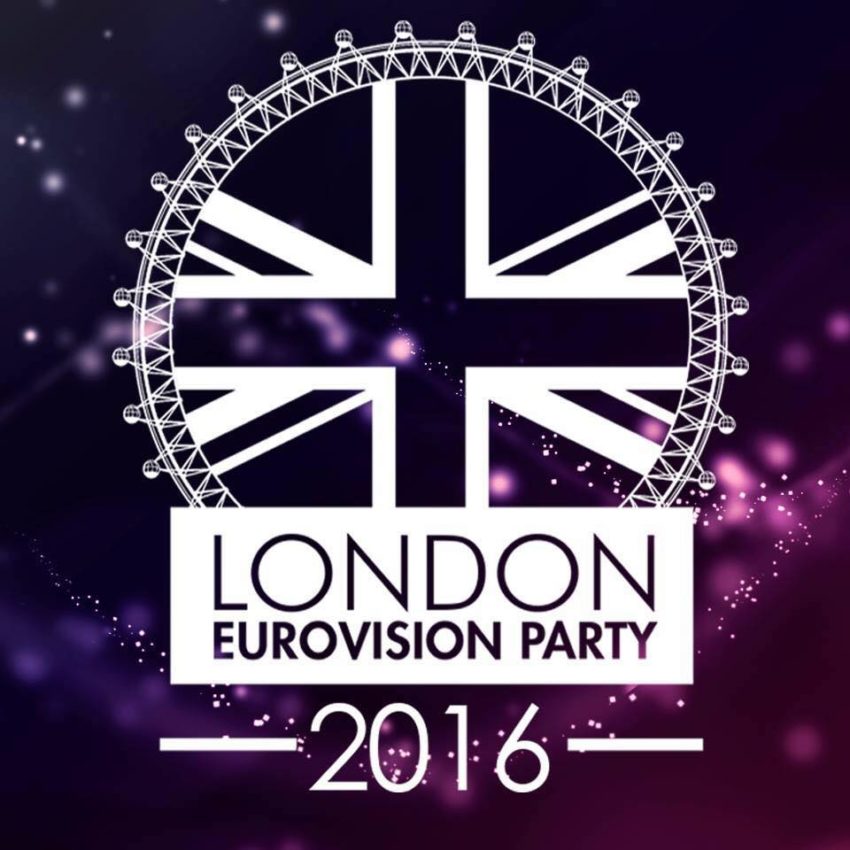 Tomorrow, London is hosting its annual preview show. 18 of this year's participants will go on stage together with various guests acts. The preview party in London is the 9th edition, and the fourth one up this April.
First stop on the Eurovision preview tour was Latvia. They were followed by Moscow, then the biggest one Eurovision In Concert on the 9th of April which again was followed by the new kids on the block, Tel Aviv in Israel. Tonight, all focus will be on London.
A total of 18 of the 2016 participants are in the line up for the party in London, which this year will be hosted for the 9th time. The show tomorrow is hosted by Nicki French (United Kingdom 2000) and Paddy O'Connell (former BBC commentator).
The participants tomorrow are the ones from Albania, Austria, Bulgaria, Croatia, Cyprus, France, FYR Macedonia, Iceland, Ireland, Italy, Latvia, Malta, Montenegro, Poland, Romania, Spain, Sweden and United Kingdom. And if those 18 acts wasn't enough the line up also includes three former Eurovision participants in Aminata (Latvia 2015), Eleftheria Elefteriou (Greece 2012) and Selma (Iceland 1999 and 2005). And as an extra bonus, Destiny who won the 2015 Junior Eurovision Song Contest will also appear.
Below you can find a slide show with small quizzes for all the 18 acts from this year's Eurovision Song Contest who will appear on stage in London tomorrow. Jump straight to your favourite one to test your knowledge about him or her, or take them all to show how much of a Eurovision geek you are. Remember to brag about your result afterwards, if you do well.
Eneda Tarifa (Albania 2016)
How many times has Eneda participated in Festivali i Këngës? Take the quiz to check if you are right.
ZOË (Austria 2016)
Which Beatles music video was the inspiration for the Loin D'Ici music video? Check if you answered correctly in this quiz about ZOË.
Poli Genova (Bulgaria 2016)
Which year did Poli Genova first time take part in the Eurovision Song Contest? Test your knowledge about her in this quiz.
Nina Kraljić (Croatia 2016)
Nina has 2 tattoos dedicated to whom? Check your knowledge in this quiz.
Minus One (Cyprus 2016)
Minus One took part in last year's Cypriot Eurovision selection, but with which song? Check your knowledge about the band in this quiz.
Amir (France 2016)
Which job did Amir have until he went all in for music? Check if you are right in this quiz about him.
Kaliopi (FYR Macedonia 2016)
How many times do the word "Dona" appear in the lyrics of the chorus of her 2016 entry? Take the quiz!
Greta Salóme (Iceland 2016)
Which language was the lyrics to Hear Them Calling originally written in? Test your Greta knowledge in this quiz.
Nicky Byrne (Ireland 2016)
Which football club did Nicky sign with as a goalkeeper? Check your knowledge about Nicky Byrne in this quiz.
Francesca Michielin (Italy 2016)
Francesca won a famous TV talent show at the age of 16. Which one? Check the answer in this quiz.
Justs (Latvia 2016)
Which city did Justs hitch-hike to with his guitar? Check if you guessed right to this and other Justs questions in this quiz.
Ira Losco (Malta 2016)
Do you know what Ira Losco do just before she goes on stage? Check your knowledge about Ira Losco in this quiz.
Highway (Montenegro 2016)
Who is the special guest on their song for Eurovision 2016? Check the quiz to see if you are right.
Michał Szpak (Poland 2016)
What was Michał's first single release called? Check your knowledge in this quiz.
Ovidiu Anton (Romania 2016)
How was Ovidiu Anton chosen to represent Romania at the 2016 Eurovision Song Contest? Take the quiz to prove your knowledge about him.
Barei (Spain 2016)
Which famous artist influenced Barei? Check if you are right in this quiz.
Frans (Sweden 2016)
Frans is the youngest winner of Melodifestivalen since whom? Take the quiz to see if you are right.
Joe and Jake (United Kingdom 2016)
What is Joe and Jake's favourite food? Test your knowledge about the British 2016 participants in this quiz.