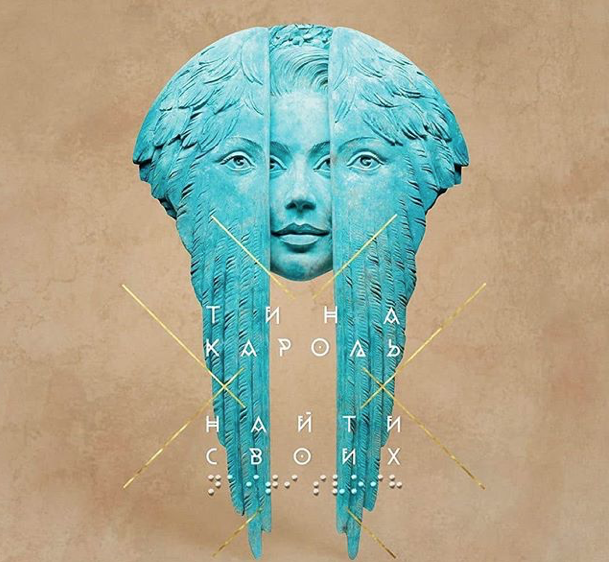 A fusion of two different arts. Tina Karol continues to push artistic boundaries with her latest album release 'Найти своих (Find Your Own)'. The release is also timed to coincide with the artists 15th anniversary in music.
15 years in the music industry is a milestone that not many former Eurovision artists achieve, however Tina Karol has done just that and is showing no signs of stopping. Since finishing in 6th place in Athens with the song Show Me Your Love Tina has become one of Ukraine's biggest stars and has been known for pushing her artistic boundaries.
Featured in the album are collaborations with The Hardkiss front-woman Julia Sanina, Moldovan star and rumoured new husband of Tina, Dan Balan, Boombox  as well as US rapper Snoop Dogg.
A special video trilogy was premiered on the singer's Youtube channel last night featuring the 3 lead songs from the album Найти своих (Find Yours) , Лодочка (Boat) and Небо (Sky). In the 18 minute video Tina plays the role of the heroine, where people entrust her with the hidden secrets of their souls. For some, Tina is a lifeline, for others a fair sentence.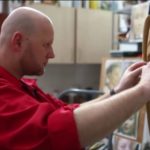 The album artwork was made by Ukrainian sculptor Volodymyr Tsisarik. On instagram Tina described the album cover is 'a unique fusion of two different arts: Sculpture and music'. The portrait of Tina is surrounded by angelic wings and symbolises the resilience of the spirit and the fragility of being, the simple truth: you can stand even of a fragile wing if your own world is full and stoic.
Speaking about his creation Volodymyr Tsisarik had this to say "Tina and I have similar ideas of creativity: only she has them expressed in sound, and I have forms in space – it's lightness and strength…..Tina Karol is a special singer, who is both a creator and muse at the same time'.
You can watch the trilogy video of Найти своих (Find Yours) by watching the video below: