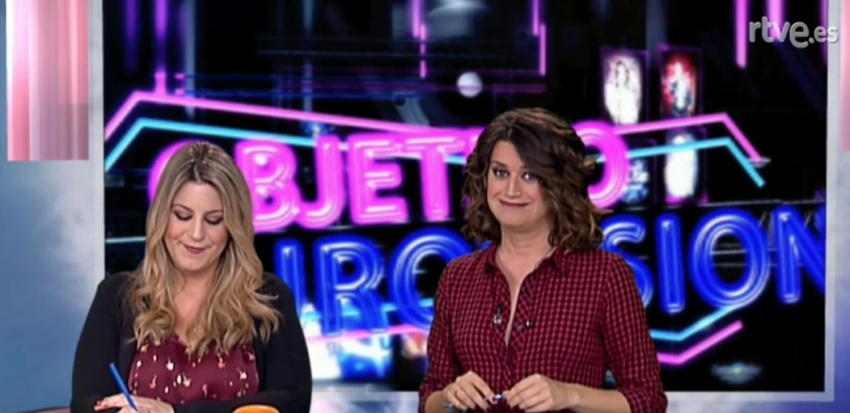 In the wildcard round of the Spanish Objetivo Eurovision selection only three are now left in the running. In January these three will compete for one spot in the final and thus a chance to represent Spain at the 2017 Eurovision Song Contest.
They started out being 30 potential wildcards in Spain. In a public vote they were reduced to 10. Those ten candidates have now been reviewed by a jury consisting of David Feito, Sheila Blancio, Sebas E Alonso, Guille Milkyway, Pepe Herrero, Pascual Osa and Juan Magán – and three are now left. On the 12th of January, these three acts will compete in a special live streamed show which will result in one lucky winner who wins the wildcard for the Spanish national final Objetivo Eurovision.
Wildcard candidates revealed by RTVE today:
LeKlein – Ouch!!
Fruela – Live It Up
Javian – No Somos Héroes
Spain at the Eurovision Song Contest
Spain will chose its winner at a national final in February. The winner will represent the country at the 2017 Eurovision Song Contest where Spain is automatically qualified for the final as a one of the Big 5 countries.
It was back in 1961 when Spain joined the Eurovision Song Contest. Over the years their results have been quite mixed. They won twice, in 1968 and again in a four way tie in 1969. They have come last four times, the latter being in 1999 where Lydia's No Quiero Escuchar didn't impress many. In recent years they have achieved two 10th places; in 2012 by Pastora Soler and again to Ruth Lorenzo and her Dancing In The Rain in 2014.
At the 2016 Eurovision Song Contest Spain was represented by Barei who finished 22nd with the song Say Yay! That entry you can refresh in the video below: