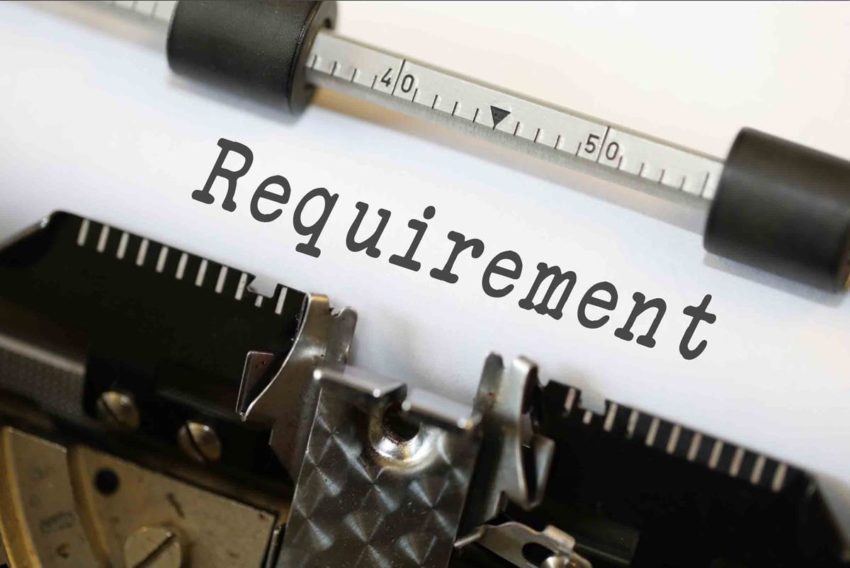 What does it require to host the Eurovision Song Contest? In about three or four weeks, the cities interested in hosting the 2020 Eurovision Song Contest can start to prepare their bids. Several cities have publicly expressed their interest, but they haven't yet received the list of requirements.
Selecting the right city for the Eurovision Song Contest is a complicated process. The cities need to submit an official bid which includes a detailed plan for how they can meet the requirements needed to host such a big event. A lot of Dutch cities have already spoken out about their wish to host – but in reality, many of them aren't aware of just how much it requires. It has been mentioned that the location would need to be available for six weeks – this is a bit shorter time than the 7-8 weeks we previously have written.
The prospect with the requirements is about to be made, and it is expected that potential host cities can receive it from mid June. It will include a date for when an official bid will need to be submitted. Once the official bids have been received they will be reviewed, and the broadcaster will together with EBU make an official decision. It is not uncommon either that the broadcaster asks a team from EBU to visit the country to look at two or three potential arenas before a decision is made.
While we have seen examples of EBU being able to compromise a bit on the requirements, we can get an idea about what is needed based on what the Danish cities in 2014 had to live to up to. These requirements were published in detail following budget-related scandals, and are likely to be very similar to what Eurovision needs next year.
Artists, commentators and sponsors
To service the participating artists, a minimum of 30 wardrobes with space for ten people, separate bathing facilities for men and women, 20 make-up tables and 15 hairdresser places were required, plus an overnight laundry with dry clean and a tailor.
For the commentators minimum 50 boxes were needed, just as a lounge for 100 commentators had to be nearby. The boxes had to have space for two people working, air condition, electricity, internet and a good TV signal.
Without sponsors there wouldn't be any Eurovision Song Contest so of course they have to be taken good care of. Besides sponsor seats in the arena a separate sponsor hospitality area for 700 people including catering had to be available close to where the sponsors would be seated in the arena itself.
After their rehearsals delegations go to see a video recording of it in the so-called viewing room, a recording they can use to request changes. It is mentioned that this needs to be of a size so that it fits 20 people.
It was also specified that green room should be near the stage and able to host 250 people with space for TV light and air condition as well.
Press center
In order to gain good exposure of the contest a press center with good working facilities are needed. This was mentioned to be in the size between 6.000 and 10.000 square metres with phone and broadband connection for 1500 people, with minimum 900 at once. The press conference area should have space for 500 seating journalists plus a podium for TV cameras and a photoshoot area and three sound boxes.
There should also be individual interview rooms, up to eight equipped radio studios and a fan meet & greet room. The press centre should also include a helpdesk with 3.000 pigeon holes (this was dropped for the contest in Tel Aviv), fax opportunities and minimum 100 boxes for storage of photo equipment and a fan desk.
A first-aid room with medical staff has to be available as well just as a smaller press office with working spaces for EBU website team.
Food, drinks and snacks
A total of three canteens operating on a daily basis are required: One for the journalists, one for the working delegations and one for the TV crew.
In the final contract between the host city and broadcaster it was further mentioned that coffee, tea, water and snacks should be provided free of charge in the press center.
Eurovision Village and EuroClub
A Eurovision Song Contest is more than just a TV show for the involved parts. It is also a party for the local population and the foreign visitors. Eurovision Village should be between 600 and 1.000 square metres and include sponsor exposure and performers for the visiting audience to enjoy.
For nighttime enjoyment EuroClub is open for accredited fans, journalists, delegations etc. and should be open to at least 03.00, be minimum 1.000 squaremetres and have six bars and two stages.
Accommodation
With a total of 10.000 accreditated people for a Eurovision Song Contest naturally good accommodation facilities are needed in the host city. DR wrote in their material sent out to the interested cities that it required a minimum of 10.000 hotel rooms divided with 40% in the lower category (usually 3 stars), 40% medium (4 stars) and 20% high priced (5 stars).
DR also wrote that the hotel rooms must be located in an acceptable distance from the centre of the city and/or the venue.
From an EBU report, DR got their numbers from, we can read that EBU says that the following is needed:
Delegations: 1.000 hotel rooms spread over 3, 4 and 5 stars
EBU crew, partners and guests: 130 – 190 hotel rooms spread over 3,4 and 5 stars
Sponsors: 330 hotel rooms spread over 4 and 5 stars
Journalists: 1.000 rooms spread over 3,4 and 5 stars, but can also be hostels, camping cottages and apartments.
Fans: 500 rooms suggested spread over 3 and 4 stars, and can also be hostels, camping cottages and apartments. It is clearly mentioned that this number is suggested and not required as it never will be the host city's task to provide hotel capacity for fans.