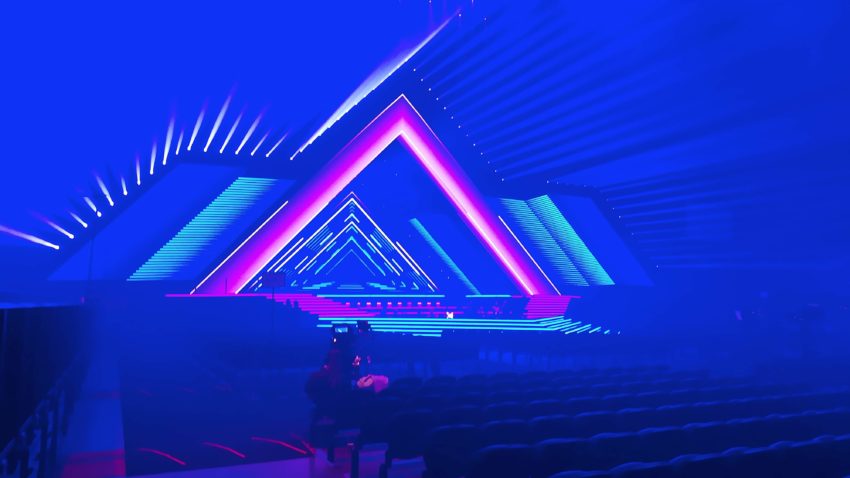 Many 2020 artists have been re-selected for the 2021 Eurovision Song Contest. There's however still many selections to enjoy in the new year. As we soon step in to 2021, we asked fans which selection they look most forward to.
With 22 artists from the cancelled 2020 Eurovision Song Contest been given a second chance for next year, naturally there will be less selections for fans to get engaged in. Countries like Sweden, Norway, Denmark and Lithuania just to mention some holds on to their traditional national finals – and of course we still have all the song presentations to enjoy too. The 2021 national final season will be smaller than usual, but still plenty for fans to enjoy.
The national selections fans look most forward to in 2021
In order to find out which national selection fans look most forward to, we asked our Eurovision Fan Panel that question. It includes team members as well as fans from all over the world.
🇮🇪 🇦🇺 Vivienne F. – Besides my own countries Ireland and Australia, I'm looking forward to Lithuania and Iceland. I think either would have won last year, they were both fantastic. I love that Dadi Freyr will be back again representing Iceland, he's a unique character so I hope his song will be as good as Think About Things, or better. The Roop are competing in their national contest against 22 other participants, so again I'm hoping for a song as good or better than On Fire 🔥
🇩🇰 Charlotte J. – Naturally, as a Dane, I look forward to the Danish Melodi Grand Prix. I however feel the need to add the Swedish Melodifestivalen. I am not the typical Eurovision fan obsessed with Sweden and am quite fine not watching Melodifestivalen, but the 2021 line up includes so many former Eurovision acts that I am more interested than usual. I like seeing Eurovision artists return to the contest as it means that they loved it there the first time. That's why, I will follow Melodifestivalen 2021 a little closer than I normally do.
🇬🇧 Michael O. – This year I'm looking forward to Sweden's final, with the much hyped return of old faves Eric, Anton and Danny, but mostly to see if The Mamas can fight everyone off again.
🇳🇱 🇩🇰 Wouter V. – I'm not looking forward to any one particular national final. But with an edition where so many artists are already selected, because they were to represent their countries in 2020, I am looking forward to seeing if this new situation spawns new ways to select a song. It will also be interesting to see if this moves the quality and overall variation of music in the 65th Eurovision Song Contest in any direction.
🇨🇴 🇫🇮 Alvaro S. – I am very excited to know Iceland's new entry. I hope Dadi Freyr delivers something as good as his 2020 song though the stakes are high. I will also be looking for the Finnish national final and plan to attend it. And It is always a delight to find out what Italy will send.
🇷🇸 Miljan T. – Although I'm not in the "I only root and care for my own country" club, I'm still looking forward the most to Serbia's choice. This is the first time that we're sending someone to Eurovision who is actually current right now over here, and I'm excited to see what kind of song they will choose this year. 2020 I was AMAZED that Hurricane were chosen, and with that kind of song, and I was afraid RTS would opt to choose someone else for 2021. Luckily, they didn't and I can't wait for the new song.
🇨🇿 Josef Š. – Probably Switzerland when it comes to songs release as Gjon's Tears was my No.1 in 2020 so I expect a lot from him. When it comes to national finals, probably Melodifestivalen as it will be one of the biggest national finals next year. But Norway managed to provide really good national finals as well, so that one will also be in my focus. Plus of course the famous Sanremo is always full of masterpieces. Those are probably the ones I'm looking forward the most.
🇮🇪 John D. – Apart from Ireland's, for obvious reasons, there are a few national finals I look forward to. Like many other Eurovision fans the main reason is probably because these countries tend to place more importance in winning and invest more effort into finding a song that will represent them well. Notable in this are Greece, Malta, Azerbaijan, Ukraine, Romania, Norway, Russia, Sweden and even Australia. I really miss Turkey for this too and hope that some day they'll return. In recent years ITALY's entry is the one that I look forward to hearing most. They have been in a class of their own since returning in 2011 and have struck the right balance between meaningful contemporary pop, appealing to a wide audience, and something that is truly Italian. Way to go!
🇲🇹 Christopher D. – I cannot give an answer with just one choice. Obviously as a Maltese I am eagerly waiting Destiny's new song. Her 2020 song was a massive hit and I m nervous whether she can come up with another massive entry. But I am a huge fan of The Roop and therefore I am totally hoping they will win their Lithuanian national final again this year. And obviously Melodifestivalen and its participant Dotter.
🇬🇧 Paul G. – I suppose I would have to say Sweden because really they are usually the ones to beat!
🇷🇴 Doina A. – In 2020, Roxen was our Romanian representative for Eurovision Contest Song. I've heard her sing another song Wonderland written by Alexander Rybak. Nice indeed! So, who knows if Roxen will have a great song for Eurovision, but I am hoping for that and looking forward to hear it…😊