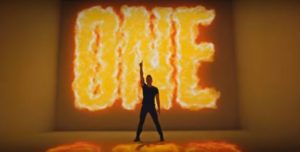 The Russian hopeful, Sergey Lazarev has just published a 12 second clip of the song he wants to compete with in Stockholm on 10th of May, in the first semi-final of this year's Eurovision Song Contest. The teaser gives a sneak preview of what we can expect.
The 32-year old singer, Sergey Lazarev was announced as the Russian participant for Eurovision 2016 back in December, and has since become one of the favourites to win the contest according to betting offices.
Sergey's career began as a member of the Russian pop band Smash!! until the group broke up in 2006. During his 11-year solo career, the singer has managed to release 6 albums and 24 songs on the music market, representing the genre pop and dance.
Apart from his musical career, Sergey Lazarev also has experiences as an actor and passed Moscow's MKHAT Theatre School in 2004.
His Eurovision song, supposedly called One (hinted in this sneak preview), is produced by the Russian superstar Philipp Kirkorov. It is composed by one of the most successful Greek composers Dimitris Kontopoulos who has written many Eurovision hits in the past (Greece 2009, Belarus 2007, Ukraine 2008, Azerbaijan 2013, Russia 2014). Alex Panayi (Cyprus 1995, 2000) is the voice coach of the Russian team this year, while the stage presentation in Globen Arena will be directed by Fokas Evangelinos who has directed all the previous Eurovision entries which Dimitris Kontopoulos has written, plus the Greek winning entry My Number One with Helena Paparizou in 2005.
Sergey Lazarev posted in his official account in Instagram, a photo from the rehearsals with the entire Team Russia 2016.
The Russian entry is going to be published on the 5th of March, but a sneak preview has just been released. The sneak preview includes a woman mentioned to be Vladislava Evtushenko, the Russian 2015 Miss Universe.