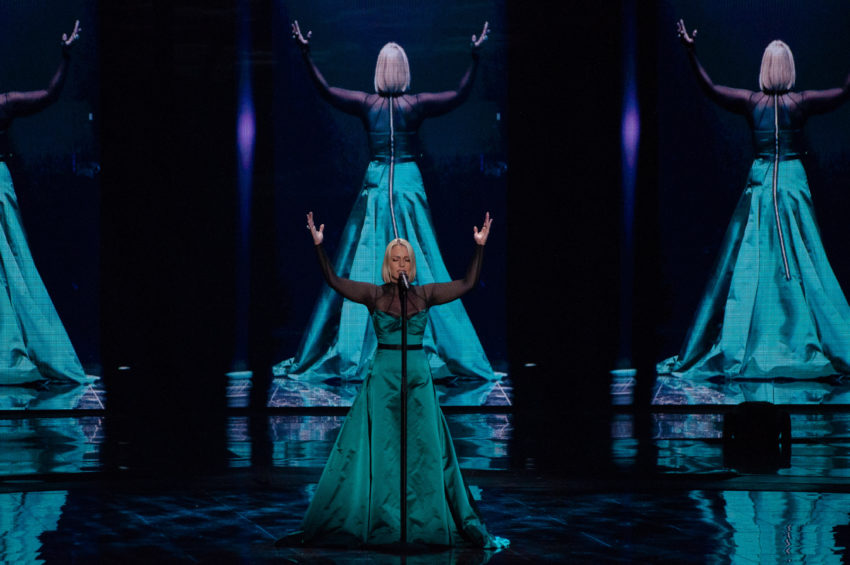 Tamara Todevska will probably make many LGBTQ+ people in North Macedonia proud as she will perform at Skopje Pride later this month. Just last month, she made the entire country proud by winning the 2019 Eurovision jury vote.
Today, Tamara Todevska announced on Twitter, that she will be performing at Skopje Pride. That is a very special occasion, as this event is North Macedonia's first ever Pride Parade. It will take place in downtown Skopje on June 29th.
According to human-rights activist Antonio Mihajlov, the Pride Parade is a march of LGBTQ+ people to ask for support, affirmation, and protection of their rights by state institutions and citizens, including cultural workers who share progressive values and show their solidarity. He also pointed out that the Parade creates a space of emancipation and liberation open to anyone regardless of nationality, religion, sexuality and gender identity.
Although Tamara Todevska earlier this year wrote on her official Instagram account, that the Eurovision entry Proud is dedicated to her daughter, she also mentioned that the song speaks to everyone out there who has been told to always lower their heads and follow strict rules. In this context, her song Proud fits perfectly with Skopje Pride as this event is about being proud of who you are.
North Macedonia is the last country in the region to hold a Pride Parade.
Below you can watch Tamara Todevska's rehearse her performance last month in Tel Aviv: