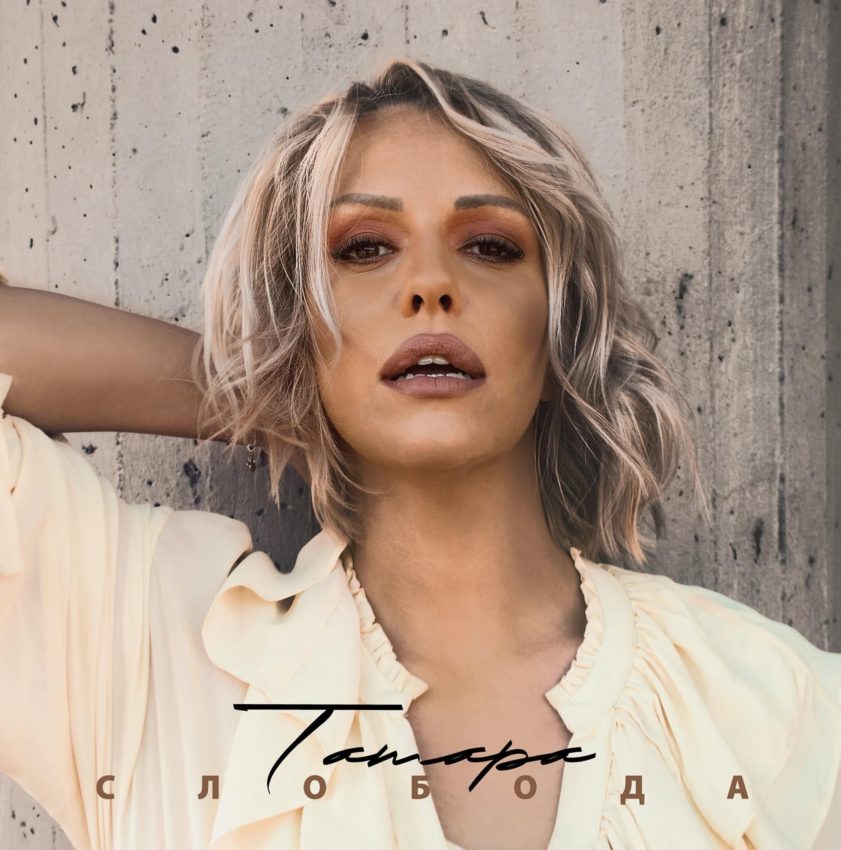 North Macedonia's Tamara Todevska, who made her country extremely proud of her at 2019 Eurovision Song Contest, has released a new song titled "Sloboda". It is a contemporary pop song that celebrates freedom in all its forms.
35-year-old Tamara Todevska from North Macedonia had a fantastic 2019. With her Eurovision entry Proud, she achieved her native country's best result and first top ten placing in the contest. Tamara won the jury vote back then and finished 7th overall, which shot her already famous status to stardom. She closed the year with realising the song Monsters – an international-sounding ballad that fully shows Tamara's amazing vocal abilities.
Yesterday, Tamara launched a new single Sloboda which translates to Freedom. It is a contemporary upbeat tempo song that mixes pop, dance and club music.
This is a song about perhaps the most important thing in life, and that is freedom. Freedom to be what you want to be and to live life the way you want to live it. Freedom to express yourself, freedom to change yourself, freedom to make an effort to become a better person and at the same time to inspire others to become better people. Freedom to understand, to forgive, to love. Freedom to make a mistake, but to learn from it.
Sloboda is written by Igor Džambazov and composed by Robert Bilbilov. Darko Dimitrov, who wrote the music for Tamara's Eurovision entry Proud, has produced the song.
Sloboda is the first single taken from Tamara's forthcoming and third studio album which is expected to be released by the end of the summer. The new song has actually been written in three different versions: in Macedonian, in Serbian and in English with the title Rise. The official video for Sloboda will be released in about two weeks. While we are waiting for the official video, you can already now listen to Tamara's latest single in the lyric video below: