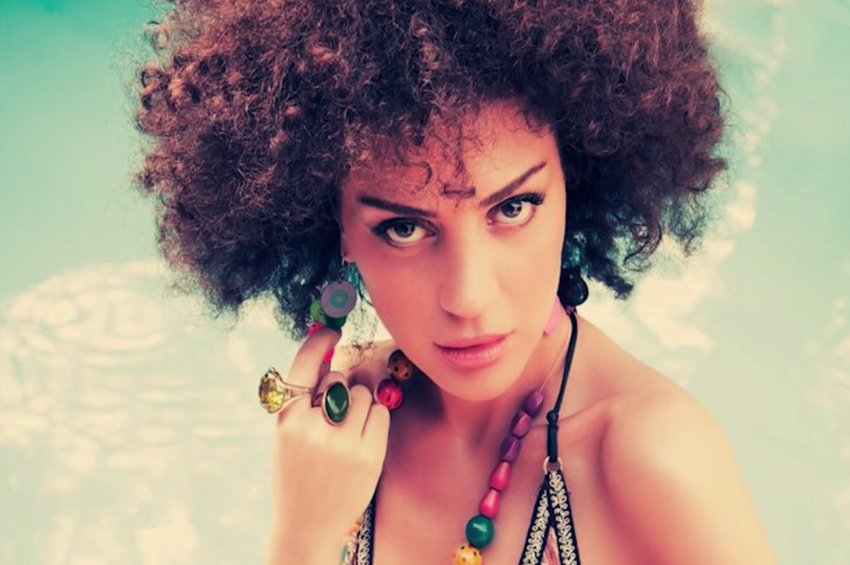 Live from the Philharmonic Hall in Tbilisi, Georgia was tonight's national selection where Tako Gachechiladze was selected by an international jury as well as the public to represent the Georgia at this year's Eurovision Song Contest.
This was a return to the national selection format for Georgia as Nika Kocharov & Young Georgian Lolitaz were internally selected last year. Last December, 28 competing entries were announced, but three candidates dropped out of the race before the competition. The 25 candidates fought hard tonight for the rights to represent their country next May in Kyiv.
The Songs
Giorgi Chikovani – Make It Right
The show kicks in with this slowish rock song. A very forgettable melody unfortunately as I can't quite remember what it sounded like as I'm writing this. Bad placing for an overall not very good song.
Brandon Stone & Eteri Beriashvili – Heyo Song
This is one of those songs that is so bad that it's good. Such a strange mixture of genres going all over the place. From rapping to beatbox all performed by a group of three singers who don't seem to go together at all.
Rati Durglishvili – Why
Next is the very charismatic Rati with his song Why. He looks dressed to deliver a big stomper type of song, yet starts this extremely dated sounding ballad instead. It is unfortunately not a good retro-type ballad, but rather a cringy dated one. This is not a very good start for this selection so far.
Andria Gvelesiani – Revolutionise
Next stop it seems like the singers are getting better looking as the songs go on. Unfortunately, his pretty face isn't quite helping with his English diction as it took me a good minute to realise he was actually singing in English! Again a big emotional ballad that doesn't quite connect with the audience.
Alisa Danelia – We Are Eternity
Finally, something that works. Alisa looks beautiful on stage with her ballad. The visuals, although the Georgian stage isn't as expensive as the one for Eurovision, makes her song work. She needs to work on her vocals, but this is the first time it feels like a "moment" on stage. Potential!
Nutsa Buzaladze – White Horses Run
Nutsa is taking staging to the next level with her song White Horses Run. Showing up with two dancers with quite an elaborate choreography and outfit. She uses a lot of cliché visuals such as the wings on her backdrop but so far this shows an artist that actually makes an effort.
Maliibu – We Live Once
Clearly, the women of Georgia are bringing it tonight as Maliibu reels us in with her emotional power ballad. She has a great stage presence and her song is actually not bad at all. Another entry with good potential.
EOS – Urban Signs
Georgian rock worked quite well last year at Eurovision but this just doesn't. Following the last three songs, this is definitely a drop in the wrong direction. Bring back my girls!
Dima Kobeshavidze – Scream
Beautiful voice from Dima. This is one of those moments I'd say the lights and staging too much for the song. The lyrics of the song also don't quite work with the sound of the song, at least it's missing something.
Trio Mandili – Me Da Shen (You And Me)
The first non-English song of the night and I'm loving this! This is one of those folk-dance strange songs that we see time to time show up at Eurovision. The vocals are atrocious I must be honest but there is something so charming and fun about this strange fusion of genres.
Tako Gachechiladze – Keep The Faith
Next, we have Tako looking absolutely gorgeous in her long sparkly gown. What did I say earlier? The women are completely bringing it. As soon as the first half of song is done however it is clear that she is playing the political card as war images show up on the backdrop. If this one gets chosen for Kyiv it will be interesting to see the headlines again about political messages at Eurovision.
Nino Basharuli – Lileo
Nino could probably play a body double for Jean Grey in X-Men as she looks exactly like Famke Janssen! Her vocals are quite good and her song emotional, there is a similarity to Jamala's song here with the split in languages and the sort of cry chant.
Elene Mikiashvili – Fighter
Again very interesting staging, this time Elene has four dancers with her and wears a beautiful bright red dress. One thing I'm starting to notice is in a lot of songs this year is the element of snare drums sound. It's very present in this song particularly. It's basically this very fast drum almost cymbal-like that you tend to hear in hip-hop songs. I'm not sure if this is just a trend but it doesn't work in some songs. This is one of them.
Misha Sulukhia – Magic
Number 14 is Misha Sulukhia who starts off his rock song but quickly turns into an opera-rock. This an interesting mix of genres, and I think if done well it could work well. Unfortunately, this song isn't particularly catchy.
Mariko Lezhava – Light It Up
Up next is Mariko with Light It Up. This is the moment I've been waiting for tonight. She is working that stage with her two dancers so well. The only part of the song that needs some extra work I'd say is the dance breakdown after the chorus, I love the idea but it's not quite delivering its full potential.
The Mins – Crime
Finally a rock song by men that isn't bad! This has the right elements to win, it has catchy moments and it has the right energy of a rock song. I can absolutely see this representing Georgia at Eurovision.
Sparkle – On The Top
It's Sparkle's turn next and it looks like they borrowed from Barei's visuals. This is another high energy dance track that works super well. Their vocals are solid and they are giving this fierce girl band attitude that works so well. Seriously we need more girl bands at Eurovision I think!
Tornike Kipiani & Giorgi Bolotashvili – You Are My Sunshine
This is one of the reasons I love watching national selections so much. You get to see and hear things you normally would never. This is so strange, it starts off as a rock sounding track but the DJ quickly turns this into this experimental techno track. It's so different and strange I can't help but like it.
Temo Sajaia – All The Same
This is a change in a way since it's a male singer but it's not a rock song, it's a ballad. Temo also brings a bit of politics to his song by showing images on his backdrop of people with signs holding his lyrics. The song has a good positive message about being all the same despite our differences.
Sabina Chantouria – Stranger
Sabina is up next playing guitar in her beautiful gown. The song is quite catchy and her vocals are good, but this is an overall forgettable song. Especially with the stronger contestants who came before this, I can't see this winning.
Mariam Chachkhiani – Fly
We are now at song number 21 and it's starting to feel like we've already seen the winner because the songs we've seen so far have been pretty strong songs so far. Mariam has a strong staging for her song Fly, but the song never quite sore where it should go.
Asea Sool – Nature
Next stop is Asea Sool with her song Nature. It seems like a lot of time has been spent in Nature to come up with this song. It's so strange. Sometimes experimenting with music just for the sake of experimenting doesn't quite work. This literally felt like watching a witch cast a spell on her audience.
Nanuka Giogobiani – Let The Sunshine In
Next up is Nanuka with her song Let The Sunshine In. Now I know at the beginning of the show they showed the artists getting their running number by draw. But I don't understand how all the strange experimental stuff all ended near the end. This has some odd elements of disco to it which sounds quite interesting but I can't explain what is happening with the vocals.
Oto Nemsadze & Group Limbo – Dear God
As the title suggests this is a message to Dear God. Oto is really giving his all in this rock anthem. Unfortunately as a lot of songs tonight this doesn't have any hook and doesn't leave the listener with a memorable moment.
Davit Shanidze – Mteveris Katsi
The last song of the night comes from Davit Shanidze. The song starts off very emotional and for a while, it felt like a true moment, but the repetitive lyrics and shouting vocals of the chorus ruined the song for me.
The Results
This has been quite an eclectic national selection for Georgia with sounds from very different genres and styles of music.
40 percent of the points given came from international juries consisting of Borislav Milanov, Sasha Jean-Baptiste, Ralf Rainink and Tali Eshkoli. The public voted for the remaining 60 percent.
After the points from the juries were determined, the overall top 5 were brought back to stage and consisted of:
Mariam Chachkhiani – Fly
The Mins – Crime
Maliibu – We Live Once
Nutsa Buzaladze – White Horses Run
Tako Gachechiladze – Keep The Faith
The winner was then announced to be:
Tako Gachechiladze – Keep The Faith
Listen to the Georgian winning song below: