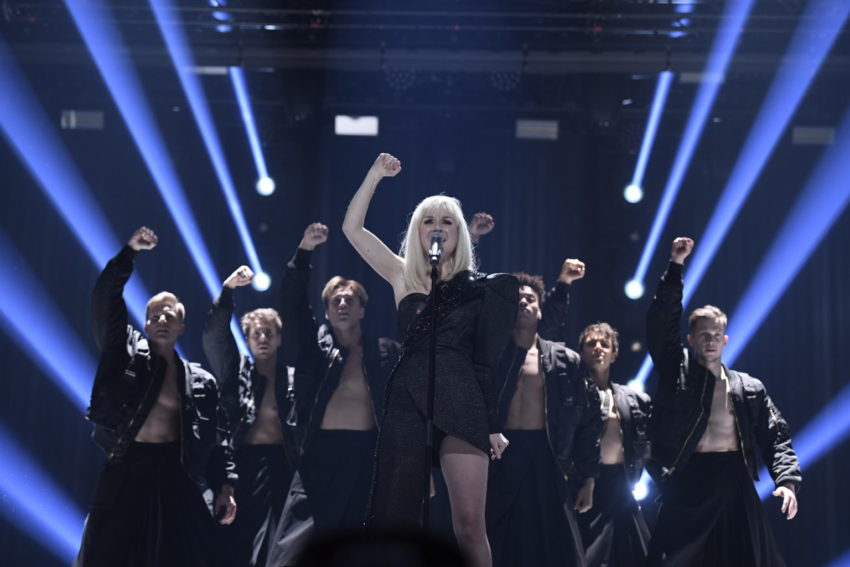 The excitement was back tonight in Göteborg for the second heat of Sweden's national Melodifestivalen 2020 selection. With two direct qualifiers and two heading to the second chance, these four are still in the running to represent the country at Eurovision in Rotterdam, the Netherlands
Another seven acts took to the stage tonight, this time in the beautiful city of Göteborg. Among those acts we saw Anna Bergendahl, who represented her country back in 2010 with the song This Is My Life and tried again last year with the beautiful mid tempo song Ashes to Ashes. However, she was not lucky enough to beat John Lundvik and The Mamas in the grand final.
Thorsten Flinck was supposed to perform Miraklernas tid (The time of miracles) in tonight's heat. But as soon as broadcaster SVT found out that Flinck had ongoing criminal charges of unlawful threats and vandalism against him, they replaced him with Jan Johansen, who is no stranger to Eurofans. He represented Sweden back in 1995 with Se På Mig (Look at me) and won a respectable 3rd place with 100 points.
The Show
The show tonight began with a comedy sketch followed by a song & dance show by the hosts Lina Hedlund, Linnea Henriksson and David Sundin along with four dancers in navy blue costumes. Their litlle comedy shows continued between the songs. At the end of the performances and after a brief recap, televoting numbers were presented again by the hosts. The show went on with some Melodifestivalen nostalgia, little interviews with participants and an emotional song by Linnea. After the announcement of the results, Anna and Dotter performed their songs again.
The Songs
All performances began with a presentation of the songs by the artists and the hosts.
Klara Hammarström – Nobody: Klara was the first artist to take the stage. She was wearing glittery black and pink tight overalls with a black armless black. Main color theme of the stage was pink, red and blue. 4 female dancers dressed in pink tight overalls accompanied her. The uptempo song received a good response from the audience.
Jan Johansen – Miraklernas tid (Time of miracles): The experienced singer Jan Johansen began singing his ballad in a black suit alone on stage. The performance was pretty stable except for some light shows. Jan had some emotional time after he finished his performance.
Dotter – Bulletproof: Dotter performed her mid tempo song in a black sexy stage costume consisting of a short and a crop top with glittery details to match her sexy dance. She danced in the middle of red lights changing color to green from time to time and she used laser light numbers as well on stage. Her dance routine didn't affect her voice performance.
Mendez feat. Alvaro Estrella – Vamos Amigos: This was really a fiesta. We saw a buffet with a girl in and a boy sweeping the floor. The duo and the dancers had so much fun on stage. They sang their uptempo latin flavoured song with 7 dancers in yellow, red and black costumes (4 male 3 female) accompanying them. Everybody on stage held red scarves. Mendez wore a red t-shirt with black trousers. On the other hand, Alvaro wore black trousers and a black leather jacket. The stage was coloured with the colour of the rainbow with lights.
Linda Bengtzing – Alla mina sorger: (All my sorrows) Linda took the stage in her pink two pieces costume and a white thin tall jacket on. During her dance moves she got rid of her white jacket. Blue, green and purple laser lights and white beamlights added a festive look on the stage. Linda performed alone. Her song was uptempo. She was very, very energetic.
Paul Rey – Talking In My Sleep: Paul wore black trousers and a black leather jacket. Beam lights and stardust shows were used on stage. He seemed alone on stage but hidden people were seen by the light from time to time. The song began slowly and gained tempo. Paul gave his heart and soul singing this song.
Anna Bergendahl – Kingdom Come: Anna took the smokey stage with her beautiful assymetric cut black costume. She was in the middle of a square stage that changed color on the lighted sides. In the midlle of her performance, six male dancers joined her. Red light brightened the stage and Anna's face from time to time. It was an energetic emotional uptempo song and Anna performed it in the best way.
Results
After the first round of voting, Linda Bengtzing and Jan Johansen had to say goodbye to Melodifestivalen and their Eurovision dream in this heat. The remaining five acts reached the second round which left with Klara Hammarstörm leaving the competition with a fifth place. The four acts still in the run to represent Sweden are:
Direct To Final: Anna Bergendahl
Direct To Final: Dotter
Second Chance: Mendez ft. Alvaro Estrella
Second Chance: Paul Rey
Tune in to the next heat on Saturday the 15th, and find out who joins the winners club.