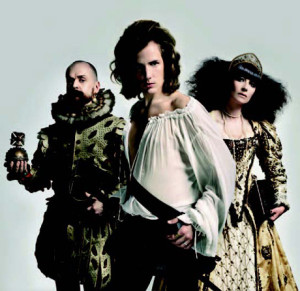 Swedish broadcaster SVT has revealed an interval act for their Melodifestivalen final on Saturday which is likely to please fans all over the world. 15 former participants will be on stage for a big medley including acts like BWO, Charlotte Perrelli, Andreas Johnson, Timoteij and Sarah Dawn Finer.
If anyone is in doubt, the Swedish 2016 selection is coming to an end on Saturday the 12th where they will pick their entry to represent them on homefield at this year's Eurovision Song Contest. Aside from a nerve-wracking competition between 12 songs, we will see a big Melodifestivalen medley which will include 15 former participants.
The medley for the final includes:
Dj Mendez – Adrenaline
Mariette – Don't Stop Believing
Timoteij – Kom
Brandsta City Släckers – Kom O Ta Mig
Linus Svenning – Bröder
Sarah Dawn Finer – Moving On
Magnus Carlsson – Live Forever
Caroline af Ugglas – Snälla, Snälla
Andreas Johnson – Sing for Me
Nanne Grönvall – Håll Om Mig
Anton Ewald – Begging
Kikki & Bettan – Vem E De Du Vill Ha
BWO – Lay Your Love On Me
Charlotte Perrelli – Hero
After Dark – La Dolce Vita
Below you can see the video of Andreas Johnson's Sing For Me from Melodifestivalen 2006. It came third in the final, but became quite a hit afterwards, not only in Sweden, but also abroad.