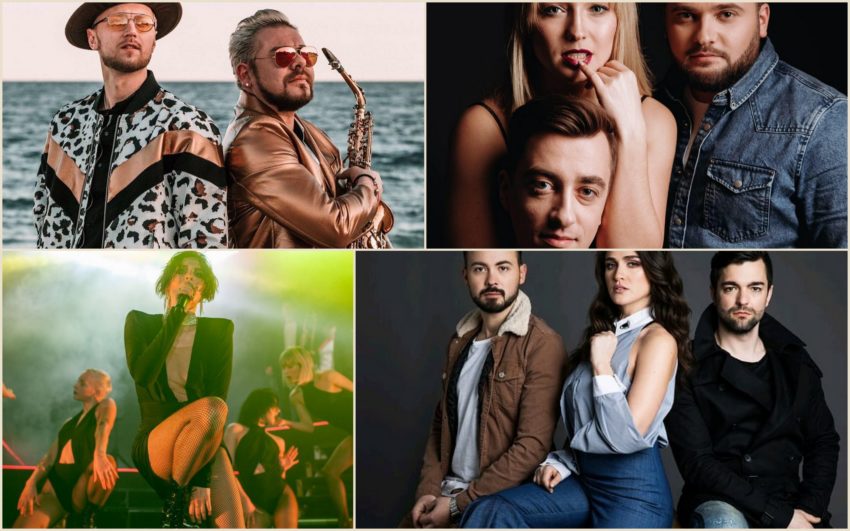 Sunstroke Project, DoReDos, Timebelle and MARUV. Those four well known artists are among the ones to entertain at Summer Fest in Chișinău, Moldova. The festival takes place on the 8th and 9th of June 2019.
If you have a few days off work, and can make it to the Moldovan capital for the 8th and 9th of June, it might be worth getting tickets for the Summer Fest festival. For Eurovision fans, it's quite an interesting line-up, which features three former participants, one who almost made it, and internationally known DJs.
Tickets can be purchased from 200 lei (42 euros). For many foreigners, accommodation is rather cheap in Moldova. Several airlines operating in Europe fly to KIV, Chișinău International Airport.
Summer Fest 8th of June
First to take the stage after a DJ warm up on the 8th will be the band Timebelle. With the song Apollo they represented Switzerland at the 2017 Eurovision Song Contest. Finishing 12th in their semi-final, they unfortunately didn't reach the final.
Timebelle will perform a 30 minutes set, and will be followed by another act from Eurovision 2017; local Sunstroke Project. With the song Hey, Mamma! they achieved a great 3rd place at the contest. That placement is Moldova's best ever Eurovision result. Together with singer Olia Tira, they also took part at the 2010 contest performing Run Away. It was that appearance which gave international fame to their saxophone player Sergey Stepanov, now best known as Epic Sax Guy.
The first day, 8th of June will among others also feature performances from Belarussia rapper CYGO, Lesha Svik, famous French DJ Willy William and local DJ Andrew Rayel who performs at dance festivals all over the world.
Summer Fest 9th of June
Day two also start with a DJ warm up. First of the acts on stage this day is an instrumental local band 7 Klase. After them, it's time for another Eurovision participant to entertain the crowd; DoReDos. Their My Lucky Day finished 10th at the final – and will probably for a while be remembered for it's extraordinary performance.
Ukrainian MARUV will follow after DoReDos. Most Eurovision fans do know her quite well – despite not making it to this year's contest in Tel Aviv. She won a dramatic national final Vidbir, but refused to sign the contract the broadcaster presented her the next day. After the other national finalists also refused to sign it, Ukrainian broadcaster faced it's loss and withdrew from the 2019 Eurovision Song Contest.
The second and last day of this Summer Fest also features performances from Russian electronic music producers and DJ's Filatov & Karas, Russian MATRANG, Moldovan music project Carla's Dreams where all band member perform anonymously with masks not unlike the one from JOWST (Norway 2017). Russian singer Zivert will close off this festival.
In the video below, you can enjoy a special multi cam video rehearsal from Sunstroke Project at the 2017 Eurovision Song Contest: