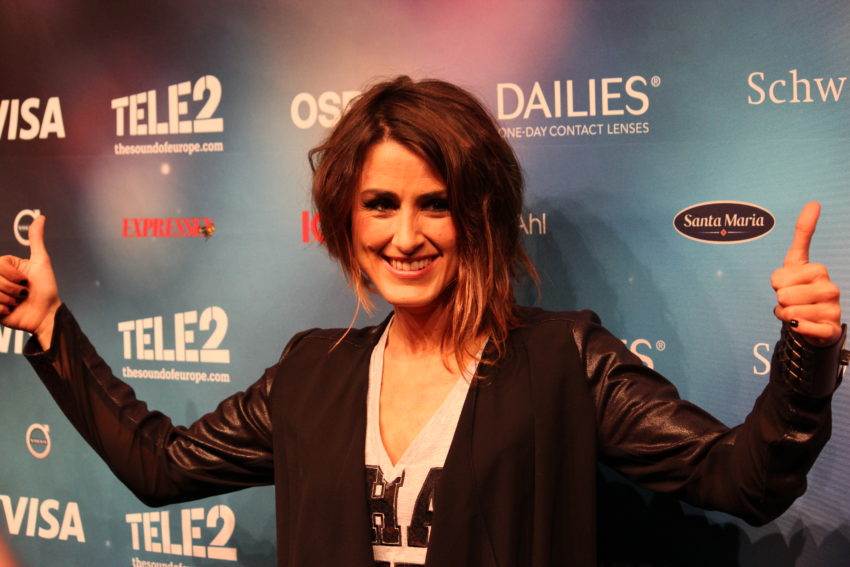 Broadcaster RTVE has launched the online wildcard round in Spain. Despite a recent hacking scandal in Ukraine, RTVE is using this online method for its Eurovision national selection. Details of the songs submitted and online voting have just become known.
RTVE, the national broadcaster in Spain, is using an online platform as part of their selection. They are using this modern technology in the hope that more people will submit songs. Until now, the Ukraine hacking scandal had not featured prominently. However, taking into account what happened in Ukraine, RTVE has decided to add a jury to decide the three qualifiers from the online wildcard selection round. In January one of these three will then be chosen for the final.
As reported by RTVE, pop is the most widespread genre with 26%. To emphasize Spanish ethnicity, there are entries in Latin pop (3%) and Flamenco pop (2%). Other genres include soul, gospel, funk, glam and rumba. Entries have come from all over Spain, in particular Barcelona, Madrid and Valencia.
With all this in mind, RTVE will then have the task of selecting 30 entries. These will be announced on Thursday during Spain Calling, an online broadcast on RTVE. This will start at 12:30 this Friday and, until 12th December at 12:00 CET, internet users will be able to vote for their favourites. The top 10 from this vote will go before a jury and then this jury will select three which goes on to a special televised show. From this show one will proceed to the Grand Final of national selection Objetivo Eurovision on the 1st of February.
Spain at Eurovision
Spain is one of the 'big 5' at Eurovision. The big 5 also included the UK, France, Germany and Italy. This means they get direct qualification to the Grand Final, without going through the semi finals.
In previous years, Spain has won the contest twice. This was in 1968, when Massiel sang La, la la. The following year, Spain was involved in a four-way tie with the UK, the Netherlands and France. Salomé sang a song called Vivo Cantando.
The 1969 contest was hosted in Madrid, the only year they have ever hosted Eurovision. They have gained the dreaded 'Nul Points' three times, in 1962, 1965 and 1983. Since 2000, Spain's highest placing was 6th with a total of 71 points in 2001 – this was achieved by David Civera and the song Dile que la quiero.