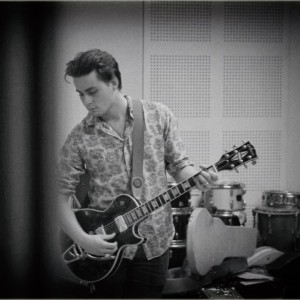 Today, the Netherlands revealed what they have up their sleeves for this year's Eurovision Song Contest. Douwe Bob, internally selected, premiered his competing song. With a song in the country style, expectations are high for it to match their 2014 second placed entry.
23 year old Douwe Bob has been internally selected to represent the Netherlands at the 2016 Eurovision Song Contest. This happened already back in September, but it wasn't until today we finally got to hear the song with which he will compete in Stockholm, Sweden in May.
The song is titled Slow Down, and is kept in his usual folk country style. It is a style similar to what made The Common Linnets score a second place back in 2014 with the song Calm After The Storm, so this might just be what will work for them this year as well.
In the video below you find Douwe Bob's 2016 Eurovision entry Slow Down:
The Netherlands at the Eurovision Song Contest
The Netherlands is one of the "original" countries of the contest, and in the beginning they did really well. In the period from the start in 1956 and up to 1975, they won the contest four times and scored another 8 top 10 positions.
With the introduction of semi-finals in 2004 thing however immediately become messy for the Netherlands. From 2005 to 2012 the country didn't manage to reach the final at all, but then things changed. They sent their superstar Anouk of to to Eurovision in 2013, and scored a 9th place in the final. For 2014, they repeated the success and sent another superstar Ilse de Lange to Eurovision in a duet as the Common Linnets and this time, they came second. But that they can't walk on water, that we found out last year when Trijntje Oosterhuis's Walk Along just simply wasn't strong enough to reach the final.
In order to put a smile on your face, we prepared this video with Dutch Eurovision highlights in recent years. We have mixed clips from Eurovision with various performances from concerts as well a press conferences.