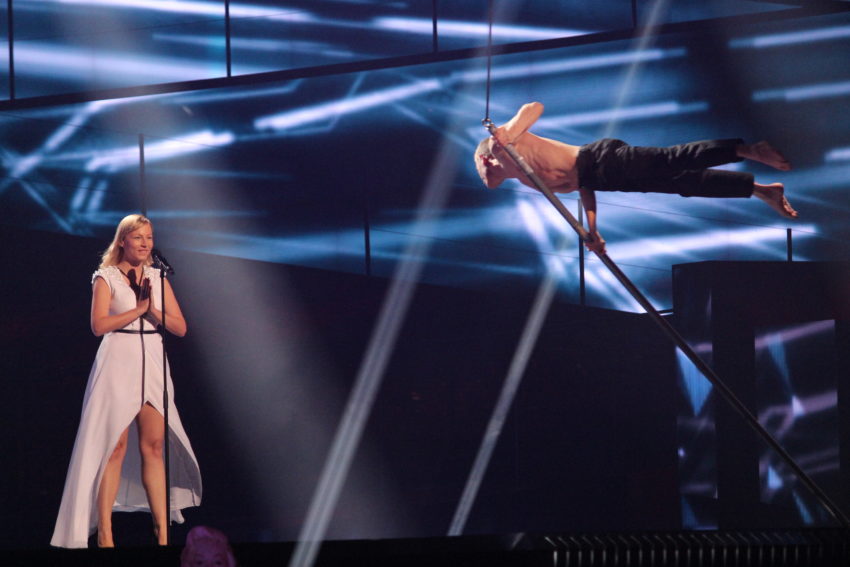 After Manuella failed to qualify for the Eurovision grand final this year, Slovenia hope that they will find a contestant with the qualities to not only make it into the grand final, but maybe secure the country's first win. They start with 90 entries submitted for their EMA selection.
Slovenian broadcaster RTV SLO, has announced that they have received 90 entries for the selection show Evrovizijska Melodia (EMA). This is 29 entries more than they received last year.
 "We received 90 applications for the selection of EMA 2017. A nice number for a start, isn't it?".

RTV SLO, Slovenian Broadcaster
The broadcaster has used the EMA show to select their contestant at almost every contest in their history. However, this was not used in 2013 when the artist was internally selected. This came as the result of RTV SLO intending to withdraw from the contest. They changed their mind at the last minute but this left little time to arrange the production.
In the past the broadcaster had shortlisted between 7 and 10 acts to take part in the EMA show. From these acts, an expert jury has selected the top 2 songs which compete head to head in the public televote. There have been reports that the format of the show will change slightly this year, but this is yet to be officially confirmed.
Slovenia at the Eurovision song contest
Slovenia have not faired well at the contest. Since their debut in 1993 the country has yet to win and has failed to qualify for the final 9 times. Their highest score has been 7th place. They achieved this twice, the first time was with Darja Švajger in 1995 with her song Prisluhni mi (listen to me) and with Nuša Derenda and her song Energy.
Earlier this year, Manuella failed to qualify for the grand final with her song Blue and red. You can see the performance of that in the video below: