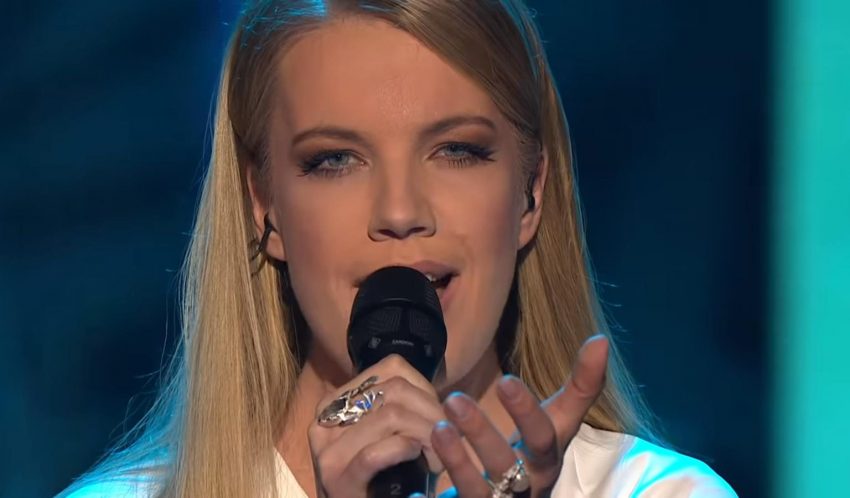 Today, Slovenia's national broadcaster (RTV SLO) has announced that the country's entry for this year's Eurovision Song Contest has been selected. The song, which Ana Soklič will perform in Rotterdam, will be revealed on February 27th.
In December 2020, RTV SLO announced that Slovenian national selection, EMA, will be a battle between two or three songs. However, due to the COVID-19 pandemic, that project has been rejected. In stead, Ana Soklič will present the Slovenian song for Rotterdam on 27th February. Unlike Voda – the song that was supposed to represent Slovenia last year – this year's entry will be performed in English.
The Slovenian entry has been selected from a record of 191 submission. All submitted acts were evaluated by two expert juries. In the first round, the members of the jury were Darja Švajger, who represented Slovenian in the contest twice before, Vladimir Graić, who composed the winning song of 2007 Eurovision Song Contest (Molitva) and Ana Soklič. In the second round, the members of the jury were Darja Švajger, Mojca Menart, Head of Publishing and Record Label at RTV SLO, and Matevž Šalehar Hamo, who is a musician, composer and singer.
I sincerely thank everyone who contributed their works, we had a hard time choosing and choosing. In fact, the song may sound great in the other singer's interpretation, but in my vocal performance it sounds completely different. I am very happy with the chosen song, I hope you will all be too. We also made good use of the unique opportunity with recorded backing vocals, which is allowed by this year's Eurovision rules due to all the measures. I can't wait to be able to share the song with you. And, no, it's not a ballad.
RTV SLO has also revealed that the Slovenian entry is the work by a very successful songwriter, who previously has collaborated with pop stars like Miley Cyrus. In addition, he also penned a winning Eurovision entry from the past decade.
In the video below, you can listen the song Voda which won Slovenian national selection EMA last year: