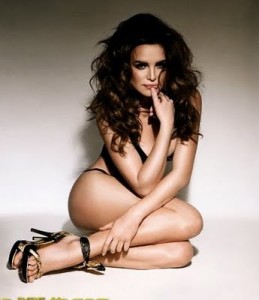 Severina, who represented Croatia at 2006 Eurovision Song Contest in Athens, has launched a new song titled "Rođeno Moje" (My Born). It is a very emotional and personal ballad, which the Croatian pop-star has dedicated to her son.

"You don't know the world
As well as I do
When you are young, you trust everyone
And you don't know what kind of people there are."
These are the introducing verses in Severina's latest single Rođeno Moje, which was released a couple of days ago. The song is very emotional and has a special place in the Croatian singer's heart as it is dedicated to her 7-year-old son Aleksandar.
This is one big, nice song, where every parent and every person can recognize himself. When I received the song from Miloš (the songwriter), it caused an explosion of emotions inside me, and I had to record it. This song sends a message about unconditional love.
Miloš Roganović, who penned Rođeno Moje has previously worked with Severina on several occasions. He wrote some of her biggest hits the past years such as Kao, Alcatraz, Grad Bez Ljudi, Dobrodošao u Klub, Italiana, Uzbuna and Ko Me Tjer'o.
Severina's new song was recorded in Zagreb last month. Nejc Levstik was in the charge of the video, which was filmed in Ljubljana. Rođeno Moje will be premiered live for the first time at Severina's concert in Split the 16th of this month.
You can watch the video for Rođeno Moje in the video below: