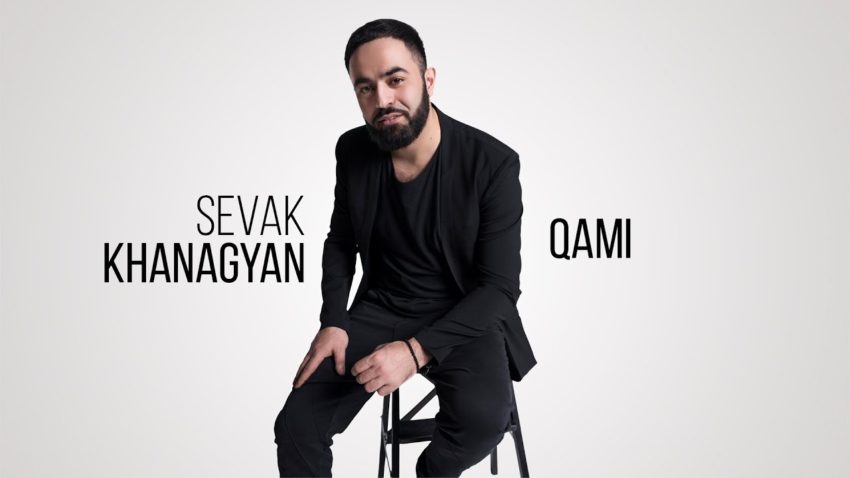 Tonight the final of Depi Evratesil 2018 took place in Armenia with ten contestants vying for the chance to represent their country at this years Eurovision Song Contest.
The show organised by Armenian Public Television (AMPTV) saw Sevak Khanagyan being chosen as this years entry.  A young Armenian choir opened the show singing last years winning song from Portugal.
The Songs
Sevak Khanagyan – Qami
The show opened with Sevak and a chorus almost like a chant. The unseen female backing singers added to this song. It also features a lot of ethnic instruments and was a very good song to begin the show.
Gevorg Harutyunyan – Stand Up
A very Armenian sounding song. The ballad saw Gevorg accompanied by three female and two male dancers.A lot of orchestration helped the song along. Very dramatic.
Lusine Mardanyan – If You Don't Walk Me Home
An acoustic guitarist opened this song. Lusine was barely audible to begin with. Smoke billowed from the stage, Georgian Warrior style, but this song had none of the aggression. The pace never picked up and before you knew it, it was over. The song was performed in black and white.
Kamil Show – Puerto Rico
The song starts with a Cuban like chant. A female singer starts the song slowly before it bursts into a fiesta number. With just the singers, this is a fun enough party number, but Kamils occasional grunting and stunts is very off-putting. It's time for novelty to leave Eurovision alone.
Amaliya Margaryan – Waiting for the Sun
More smoke before the song starts. Another slow number with Amaliya just standing by the microphone singing. Taking the blindfold gimmick from Donny Montell, Amaliya doesn't do any handstands. Nothing special.
Nemra – I'm a Liar 
This is the only band in the competition and the song with the most global appeal. Having said that the song is still quite indescribable, while listenable enough. The audience got involved and this might be a decent enough entry for Armenia.
Mariam Petrosyan – Fade
More overuse of the smoke effects. Another slow lilting song. Sadly Mariam's dress clashed with the stage colouring. This will be forgotten about quickly if it is chosen as the winning song.
Mger Armenia – Forever
Like Warrior in 2015, could we have two songs called Forever this year? This song does have a touch of the Belarus entry about it in places. Mger is accompanied by a full singing backing group. While the singing is good enough, it is a little dated.
Robert Koloyan – Get Away With Us
Portugal has a lot to answer for as we get yet another slow mournful ditty. The banging drum wakes you up just as about you are about to fall asleep. The backing dancers this time were used to better effect.
Asmik Shiroyan – You and I
Closing the show was this semi dance number, and was that Jowst hiding behind the mask. This is an old-time dance song, particularly popular in the early nineties.
The Results
| | | | | |
| --- | --- | --- | --- | --- |
| | Jury | Public | Total |  Place |
| Sevak Khanagyan | 12 | 12 | 24 | 1 |
| Gevorg Harutyunyan | 3 | 5 | 8 | 7 |
| Lusine Mardanyan | 7 | 1 | 8 | 8 |
| Kamil Show | 2 | 10 | 12 | 4 |
| Amaliya Margaryan | 8 | 7 | 15 | 3 |
| Nemra | 10 | 8 | 18 | 2 |
| Mariam Petrosyan | 5 | 4 | 9 | 5 |
| Mger Armenia | 1 | 6 | 7 | 9 |
| Robert Koloyan | 4 | 2 | 6 | 10 |
| Asmik Shiroyan | 6 | 3 | 9 | 6 |
Armenia At The Eurovision Song Contest
André was the first contestant for Armenia in 2006 with the song Without Your Love. He opened the first semi-final, making Armenia debut in first place with its first song ever, He finished 8th.
In 2007 Hayko equalled that position with Anytime You Need. The following year Sirusho and Qélé, Qélé placed 4th.
Inga and Anush continued Armenia's good record by placing 10th with Jan Jan, before Eva Rivas took Apricot Stone to 7th place in 2010.
Aram mp3 returned the country to the top 5 in 2014 with Not Alone, and their last top ten placing so far was 2016 with Iveta Mukuchyan and Lovewave, which finished 7th.