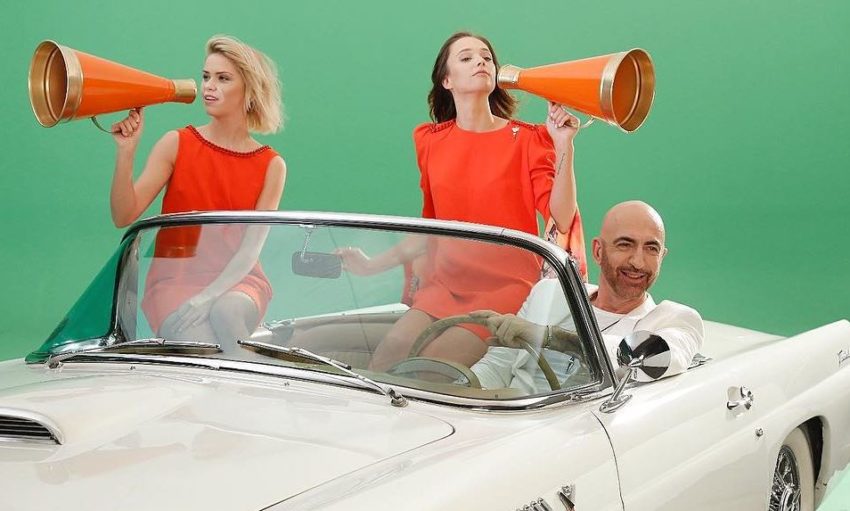 The party is on! San Marino serves us a good old fashion up tempo pop song with disco elements, which is sure to get a few parties started. Serhat's 2019 Eurovision entry was released today, and what a surprise it is.
Note: The song leaked earlier today and was uploaded to YouTube illegally, but on EuroVisionary.com we do not support illegal uploads. This is why we waited for the official release.
No one had seen it coming when San Marino back in January presented Turkish Serhat as their representative for the 2019 Eurovision Song Contest. This followed a bizarre few weeks where Rodrigo Alves aka Human Ken Doll had announced himself as the representative of San Marino. The broadcaster remained silent while the reality figure kept repeating that he had been chosen.
The Human Ken Doll appeared like an odd choice to many, and finally on the 21st of January, we saw that he was lying as San Marino's broadcaster pulled Serhat out of their hat. The 54 year old Turkish singer also represented the country back in 2016 where he failed to qualify for the final with the song I Didn't Know.
Can Serhat do better this time? The broadcaster said about the recording of the video it's a "very fresh and modern concept, which bring us, right into the 'heart beat' of the song". The song has now finally been released, and you can watch it in the video below, but be warned; Serhat want you to get up and dance to this party song!
It's probably a good thing San Marino is in the second half of the first semi-final as otherwise, this would have been a perfect opener.
San Marino at the Eurovision Song Contest
The highlights of San Marino's Eurovision participation can be written with just four numbers forming one year; 2014. That is so far the only time, the country reached the final of the contest.
It was Valentina Monetta who secured San Marino that only qualification. Those would think that she is now a national hero of the kind who stays far away from Eurovision in order to protect her reputation, will need to think twice. 2014 marked Ms Monetta's third Eurovision participation in a row, in 2017 she returned to the contest and many are expecting yet another comeback from her in the coming years.
Back in 2008 band Miodio represented San Marino in the country's Eurovision debut. They finished last in their semi-final. Whether or not influenced by this result, the broadcaster pulled out of Eurovision after just one year. In 2011, they however returned and have stayed ever since.
Last year, San Marino was represented by Jessika feat. Jenifer Brening. Despite charming robots on stage, they finished second to last in their semi-final and thus weren't even near reaching the final. They had been chosen in a kind of national final, which was heavily critised for it's format where participants would get points based on how much money they raised.
This year, San Marino has been drawn into the second half of the first semi-final and thus Serhat will compete on the 14th of May.