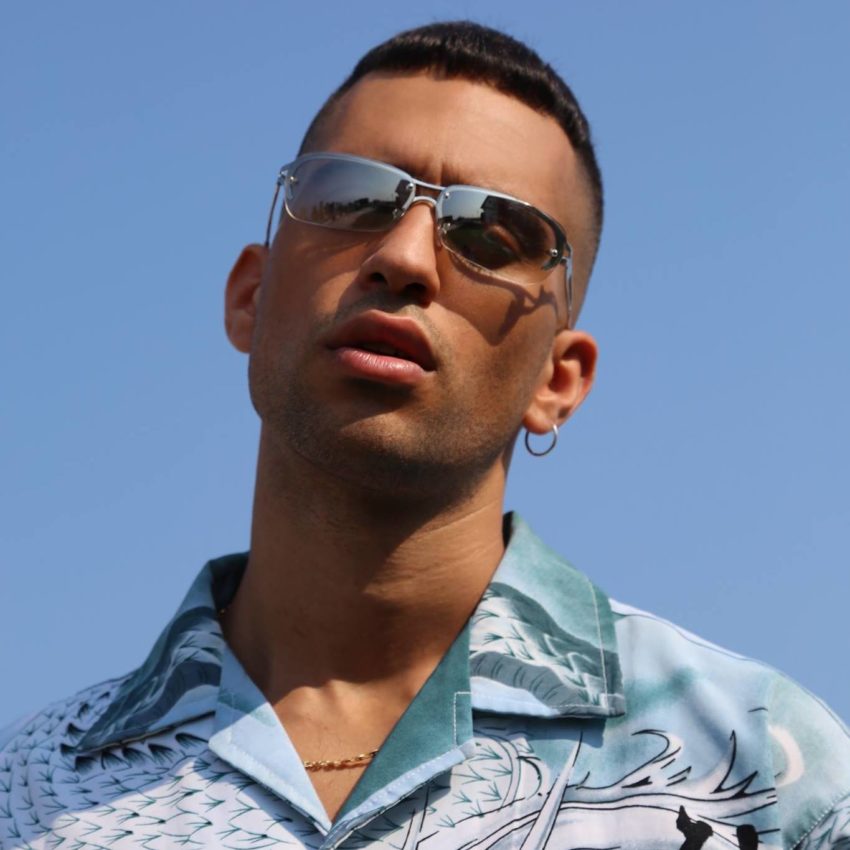 Finally, a musical marathon of four days has come to an end in Italy San Remo with all its glitter, nostalgia and humor. As a result of this marathon, Mahmood earned the coveted trophy and the honorable right to represent Italy in Tel Aviv with his song Soldi. He will also represent his country at Eurovision 2019.
A total of 24 songs fought for the trophy and eventually, Mahmood lived the happy end. In previous years, it has been the case that the winner of San Remo didn't necessarily accept the Eurovision invitation.
Update (02:00 CET)
Shortly after the show, a tweet from @Eurovision revealed that Mahmood will indeed fly the Italian flag at the 2019 Eurovision Song Contest.
🇮🇹 @Mahmood_Music will represent Italy with his song 'Soldi' at Eurovision 2019 in Tel Aviv!#Sanremo2019 @SanremoRai#DareToDream #Eurovision pic.twitter.com/aJpVGZlILL

— Eurovision (@Eurovision) February 10, 2019
The participants
Daniele Silvestri – Argento Vivo (written by D. Silvestri, T. Iurcich, F. Rondanini, M. Agnelli)
Anna Tatangelo – Le Nostre Anime Di Notte (written by Lorenzo Vizzini)
Ghemon – Rose Viola (written by Ghemon, Zef)
Negrita – I Ragazzi Stanno Bene (written by P. Bruni, C. Petricich, E. Salvi, F. Barbacci, L. Cilembrini, G. Gagliano)
Ultimo – I Tuoi Particolari (written by Niccolò Moriconi)
Nek – Mi Farò Trovare Pronto (written by F. Neviani, P. Antonacci, L. Chiaravalli)
Loredana Bertè – Cosa Ti Aspetti Da Me (written by G. Curreri, G. Pulli, P. Romitelli)
Francesco Renga – Aspetto Che Torni (written by Bungaro, F. Renga, C. Chiodo, Rakele, G. Runco)
Mahmood – Soldi (written by Mahmood, Dardust, Charlie Charles)
Ex-Otago – Solo Una Canzone (written by M. Carucci, S. Bertuccini, F. Bacci, O. Martellacci, R. Bouchabla)
Il Volo – Musica Che Resta (written by G. Nannini, E. Munda, P. Romitelli, P. Mammaro, A. Carozza)
Paola Turci – L'ultimo Ostacolo (written by P. Turci, L. Chiaravalli, S. Marletta, E. Roberts)
Zen Circus – L'amore È Una Dittatura (written by A. Appino, G. P. Cuccuru, M. Schiavelli)
Patty Pravo con Briga – Un Po' Come La Vita (written by M. Rettani, D. Calvetti, Zibba, Briga, L. Leonori)
Arisa – Mi Sento Bene (written by M. Buzzanca, L. Vizzini, R. Pippa, A. Flora)
Irama – La Ragazza Col Cuore Di Latta (written by Irama, G. Colonnelli, A. Debernardi, G. Nenna)
Achille Lauro – Rolls Royce (written by Achille Lauro, D. Petrella, D. Dezi, D. Mungai, Boss Doms)
Nino D'Angelo e Livio Cori – Un'altra Luce (written by L. Cori, N. D'Angelo, F. Fogliano, M. Dagani, G. Fracchiolla)
Federica Carta e Shade – Senza Farlo Apposta (written by Shade, J. Ettorre, Jaro)
Simone Cristicchi – Abbi Cura Di Me (written by S. Cristicchi, N. Brunialti, G. Ortenzi)
Enrico Nigiotti – Nonno Hollywood (written by Enrico Nigiotti)
Boomdabash – Per Un Milione (written by F. Abbate, R. Pagliarulo, Cheope, A. Cisternino, F. Clemente, A. Merli)
Einar – Parole Nuove (written by A. Maiello, E. Palmosi, N. Marotta)
Motta – Dov'è L'Italia? (written by Francesco Motta)
The show
The grand final of San Remo 2019 started 8.50 pm CET. The hosts were Italian icon and Sanremo artistic director Claudio Baglioni, actress and comedian Virginia Raffaele, who already hosted Sanremo in 2016 as well, and actor, comedian and TV host Claudio Bisio. Tonight, all 24 songs made their performances for the third time. 
Furthermore, the show was coloured by special guest appearances by Eros Ramazotti, Luis Fonsi and Elisa,
Before the winners announcement, special awards were given to Daniele Silvestri, Ultimo and Simone Cristicchi.
The voting and the result
Votes were cast for the night's top-three. Like the night before, all votes received in the previous nights by the three finalists were counted and tonight's performances were judged by the viewers (50%), the professional jury (20%) and the journalists (30%).
After the first elimination, Il Volo, Ultimo and Mahmood were the three finalists.
One more round of televote was held, and at the end of the night, Mahmood went away with the coveted trophy in San Remo with his song Soldi.
Italy at the Eurovision Song Contest
Italy is one of the first participants of Eurovision Song Contest who debuted in 1956 with Franca Raimondi's Aprite Le Finestre. They've gone with the trophy twice. First in 1964 with beautiful 17 year old Gigliola Cinquetti's sweet ballad Non Ho L'étà. Their second victory came with the legendary Toto Cotugno's powerful song with slight political messages, Insieme:1992.
In 2018, Ermal Meta and Fabrizio Moro won San Remo 2018 and lived the honor of representing their country in Lisbon. As a result of the public voting and televoting, Ermal and Fabrizio earned a total of 308 points which carried them to the 8th place.
You may check Mahmood's performance on San Remo stage below:
.