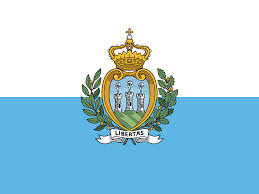 The San Marinese TV company RTV today announced exciting news about their Eurovision Song Contest 2016 artist. Will Valentina Monetta be returning for a fourth time or will Eurovision's smallest country send someone new to represent them in Stockholm in May?
San Marino's RTV have publicly announced that, on Tuesday 12th January, they will reveal the artist who will represent them in the 2016 Eurovision Song Contest. The name will be released during a press conference that will be held in their TV studios and will be streamed through www.sanmarinortv.sm.
This will be the seventh appearance for San Marino. Valentina Monetta has represented the country three times, giving them their only appearance in a grand final. Last year, Michele Perniola and Anita Simoncini came 16th out of 17 in their semi final with Chain Of Lights, which you can enjoy again in our video below.