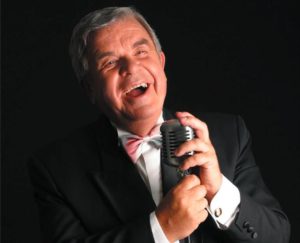 Sabahudin Kurt, who represented Yugoslavia in the Eurovision Song Contest back in 1964, died this morning in Sarajevo at age 82. He was the first artist from Bosnia and Herzegovina entering the contest for Yugoslavia.
Sabahudin Kurt was born in Sarajevo in 1935 as the only child in the family. He started his music career back in 1954, when he released his first song Dim u tvojim očima (Smoke In Your Eyes). Kurt recorded many singles and EP's over the next two decades. After his participation at Eurovision in 1964, he became very popular especially in the former USSR, where he played 17 concerts.
The former Eurovision contenstant Kurt retired from music, and decided to live out the rest of his life in the Bosnian countryside, after suffering a heart attack and having triple-bypass surgery in 2007.
In an interview to the Bosnian magazin Start from 2016, Kurt said that his favourite singer of all time was Frank Sinatra. He also explained that being a good singer is more important than having a good song, as you have to expect that a good songs "will find" a good singer at last. Beside his own Eurovision entry, Kurt's favourite songs were My Way (Frank Sinatra) and Wonderful World (Louis Armstrong).
Kurt represented Yugoslavia at 1964 Eurovision Song Contest in Copenhagen with the entry Život je sklopio krug, which translates to Life Has Come Full Circle. He finished 13th (out of 16 songs) scoring zero points.
In the video bellow you can listen to Sabahudin Kurt's performance in Tivoli Garden in Copenhagen back in 1964: