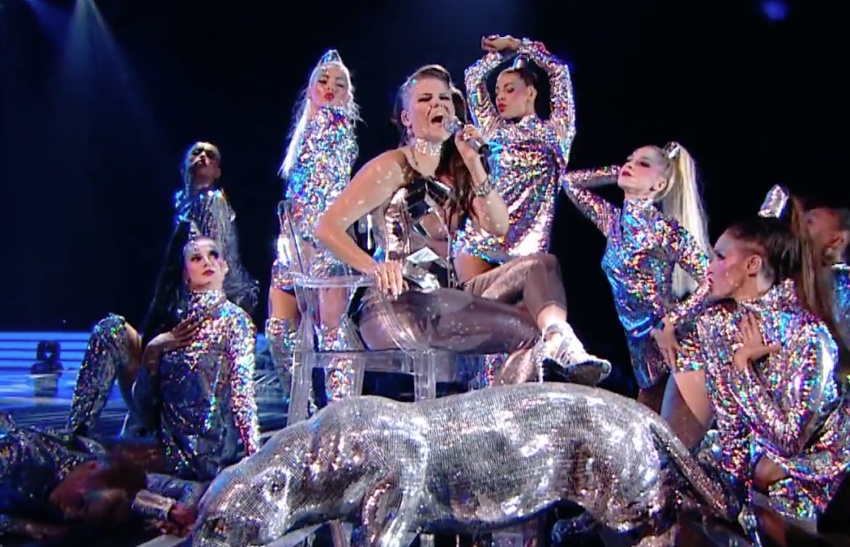 Saara Aalto isn't leaving anything to chance in her quest for Eurovision domination. She is enlisting the help of  top choreographers who have worked with the likes of Britney Spears, Prince and Beyoncé. Will this bring Finland back to the Eurovsion final?

Saara Aalto is preparing to put on a show for Europe when the contest descends on Lisbon in May this year. As Finland's first ever internally selected artist, the Finnish selection show, Uuden Musiikin Kilpailu (UMK) will be different this year. The public will not be selecting the artist, but the song. Saara will perform three unique songs on the 3rd March, one of which will be performed by Saara at Eurovision.
But as we all know, having a good song isn't always enough to get a victory. Saara isn't leaving anything to chance. She has enlisted the help of US choreographer Brian Friedman who will be directing and creating the performance. Friedman made the announcement via his Facebook page.
Aalto and Friedman are no strangers. As the lead choreographer on the show, he worked with her during her time on The X Factor UK creating some of the wackiest performances to grace the UK screens. As well as working on the Factor, Friedman has also choreographed music videos and concert tours for the likes of Britney Spears, Mariah Carey and Beyoncé.
Working alongside Aalto and Friedman will be Canadian Lukas McFarlane. Based in the UK, McFarlane is an assistant creative director on The X Factor and has worked alongside Brian for many years.
What will Brian Friedman and Lukas McFarlane have in store for Saara? We will have to wait to find out. Saara will perform all of her bidding songs live at the Finnish national final, at the Espoo Metro Arena, just outside Helsinki on 3rd March.
The winning song will be decided by a mixture of international jury and public votes, with Saara going on to compete in the first semi-final on the 8th of May. Pressure will be on her as Finland failed to qualify to the final the past three years.
You can watch Aalto performing one of Friedman's created performances from when Saara was on the X Factor UK below.