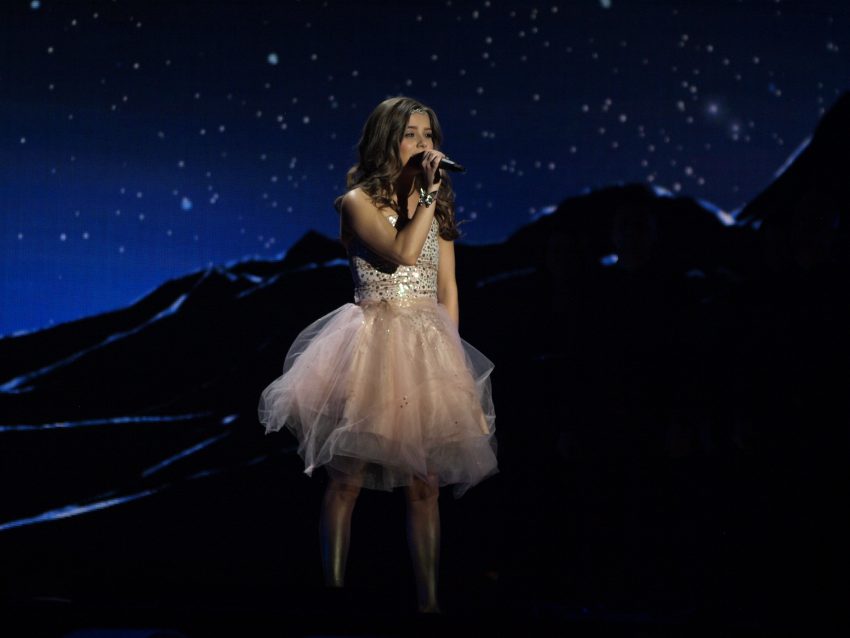 The Icelandic public TV station RUV revealed more details concerning this season's edition of their well-known Eurovision national selection process Söngvakeppnin, which celebrates its 30th anniversary in 2016. The Icelandic entry will be chosen on the 20th of February.
As we previously reported some days ago , RUV called for songs until the 2nd of November, one important change this year is that non-Icelandic songwriters will be allowed into the competition. However, collaboration with an Icelandic is still needed, as non-Icelandic songwriters can participate in such way that two thirds (2/3) of the song and one half (1/2) of the lyrics must be by Icelandic composers/lyricists.
An internal jury panel will narrow all collected applications to twelve, which will be divided into two semifinals. The process itself will not have major changes, as 3 acts from each semifinal and a special wildcard chosen by the jury will quallify to the grand final, making a total of 7 acts competing for the right to represent Iceland in Stockholm. Further details about the venues and ticket sale will be announced shortly.
Regarding to the language issue, the songs must be sung in Icelandic language during the semifinals, but if the song is intended to be performed in English at the Eurovision Song Contest, in case it wins, it will keep the original lyrics in the grand final as it happened with Maria's Unbroken or Sunday's Feathers in 2015. If you are Icelandic and want to be involved in your country's national final, fill in the participation form, which you find on the broadcaster's website.
People in RUV are very excited as they celebrated 30 years in the competition this year. They said:
The national selection of Iceland for the Eurovision Song Contest, Söngvakeppnin, is one of the biggest TV-events in our country. We are celebrating its 30th Anniversary next year, so we are diving into the preparations with big enthusiasm!
Söngvakeppnin 2016 will be held in the form of three live TV-shows; Two Semi-Finals on the 6th and the 13th of February and one Grand Final on the 20th of February 2016.
Below you can watch last year's Icelandic participant in her Eurovision performance, which unfortunately didn't secure her a place in the final.