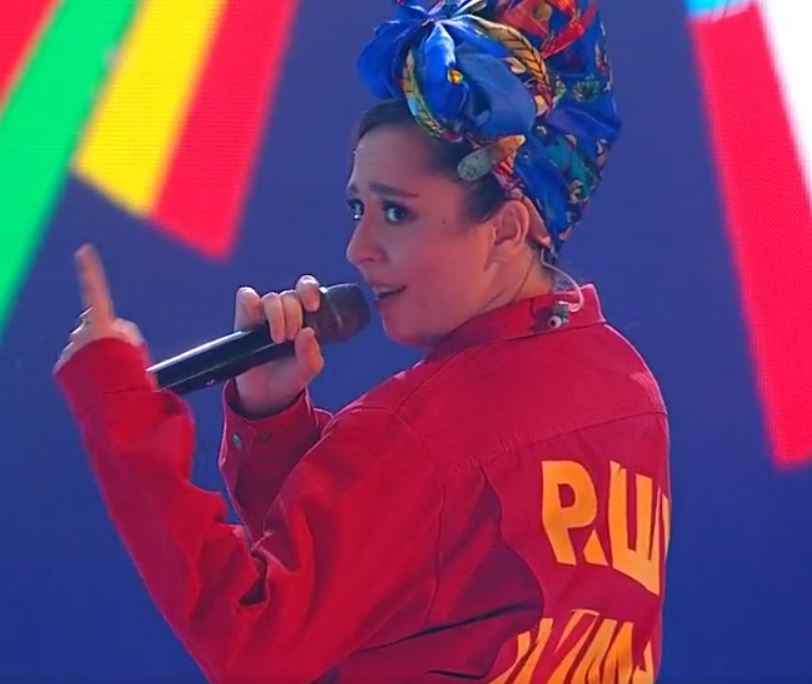 Little Big or not? That has been the question Eurovision fans have been asking a lot lately. The answer is not. This evening, Russia decided that Manizha will represent them at the 2021 Eurovision Song Contest.
The Russian broadcaster knows how to keep their cards tight. Too tight. Until this evening, we knew very little about what the country would be up to for this year's Eurovision Song Contest. Rumours have been flooding for weeks now; first 2020 act Little Big was selected again, then they were not, and suddenly reports said they were in again… everyone was confused. Now, we can finally once and for all close down the many rumours.
In a special show held this evening, the Russian 2021 Eurovision entry was selected. The show opened with a performance from Little Big who took their 2020 should've-been-Eurovision entry Uno on stage. Before the announcement, we were treated with a performance from Russian legend Philipp Kirkorov, who participated for the country in 1995, but since then has reach fame in the world of Eurovision for his songwriting work. And for those who remember 2015 runner-up Polina Gagarina, she performed with the Russian edition of A Million Voices. Dima Bilan also joined the show just before the result was announced. Of course, he sang his Eurovision winning entry Believe.
The participants in this Russian selection were:
Therr Maitz – Future Is Bright (received 24% of the televote) 
#2Mashi – Bitter Words (35%)
Manizha – Russkaya Zhenschina (39%)
In the video below, you can listen to the Russian entry for this year's Eurovision Song Contest.
Russia at the Eurovision Song Contest
It was in 1994, Russia joined the world of Eurovision. They started out with a 9th place, the following year, legendary Philipp Kirkorov represented them and finished 17th. Russia had not yet become the powerhouse, it later would.
Things changed in 2000, when Alsou with the song Solo finished second behind Denmark's Olsen Brothers. This was Russia's first top 5 result. The first of many to come. In the period from 2006 to 2019, Russia would finish in top 5 none less than eight times!
Russia won once so far; in 2008 with Dima Bilan and his Believe. The country had finished third in the semi-final, but in the final, it became a clear winner with Ukraine's Ani Lorak in second place.