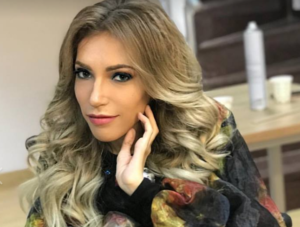 Chosen for Eurovision 2017, denied entry to host country Ukraine, and later withdrawn by her own broadcaster. The past year hasn't been easy for Julia Samoylova, but today, she was once again confirmed as Russia's participant for the Eurovision Song Contest.
It hasn't been easy for Julia Samoylova after Russian broadcaster in March last year announced that she would represent them at the 2017 Eurovision Song Contest in neighbouring Ukraine. That didn't happen, as after a lot of controversy where Ukraine denied her entry to their country, Russia finally withdrew from the competition.
As she wasn't taken part in 2017, Russia did announce back in April 2017, that she would be their participant in 2018 instead. Later they changed their mind, and said that nothing was clear, and today – she is now officially their candidate again.
Timeline controversy
We can only hope that things goes better for Julia this time, and that she will indeed get to represent her country at the 2018 Eurovision Song Contest. The song is expected to be presented within the next few weeks. At today's Allocation draw, Russia was drawn into the first half of the second semi-final.