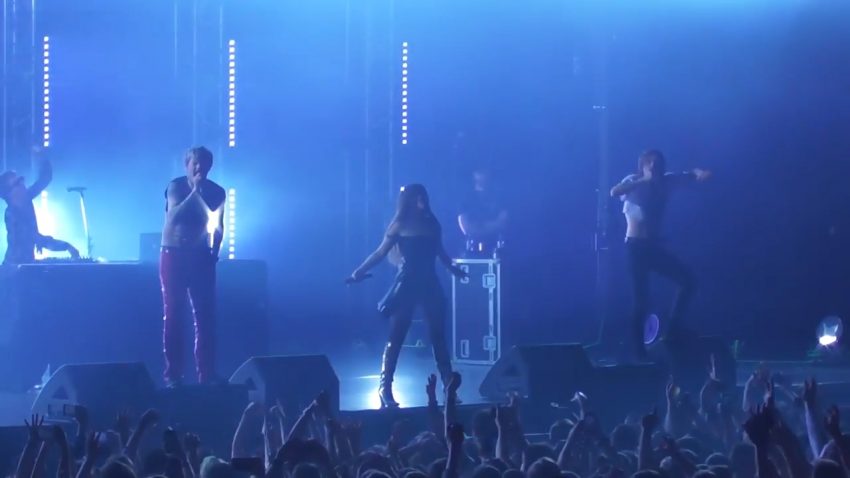 With its strong track record, Russia is a country whose Eurovision entry is anticipated with interest. In recent years, the country has opted for internal selections and 2020 was not an exception. Today, it was announced that Little Big will be the Russian representative in Rotterdam.
The song Little Big will perform at Eurovision will be announced at a later time, though later no later than the 9th of March. On that day, all participating countries will have to submit their song and participation details to the organizers, EBU.
The country not having had a national final since 2012, there had been a lot of speculation before Little Big's selection. Names circulating included 2008 Eurovision winner Dima Bilan, Russian pop star Zivert, TV and media celebrity Olga Buzova and singer/songwriter Aleksandr Panayotov, who, despite having tried to represent the country many times in the past, denied the rumours for this year on Instagram as late as last week.
About Little Big
The rave band that will try to win home the trophy for Russia was founded 7 years ago, in 2013. Since then, they have released three albums and nine singles. Its members are Ilya Ilich Prusikin, Sergey Gokk Makarov, Sonya Tayurskaya, and Anton Boo Lissov. They are best known for their absurd themes, and catchy punk tunes.
Below you can see and hear one of their biggest hit, I'm Ok.
Russia in the Eurovision Song Contest
Apart from 2018, when the country failed to qualify to the Grand Final for the first time in its Eurovision history, recent internal selections have resulted in top-ten placings, the latest being last year's third place with Sergey Lazarev and Scream. Then again, internal selection or otherwise, out of the 23 times it has participated in Eurovision, Russia can boast having ended up in the top-10 on 12 occasions, including a total of four third places (2003, 2007, 2016, 2019), four second places (2000, 2006, 2012, 2015) as well as the country's only Eurovision win to date in 2008 with Dima Bilan and Believe.