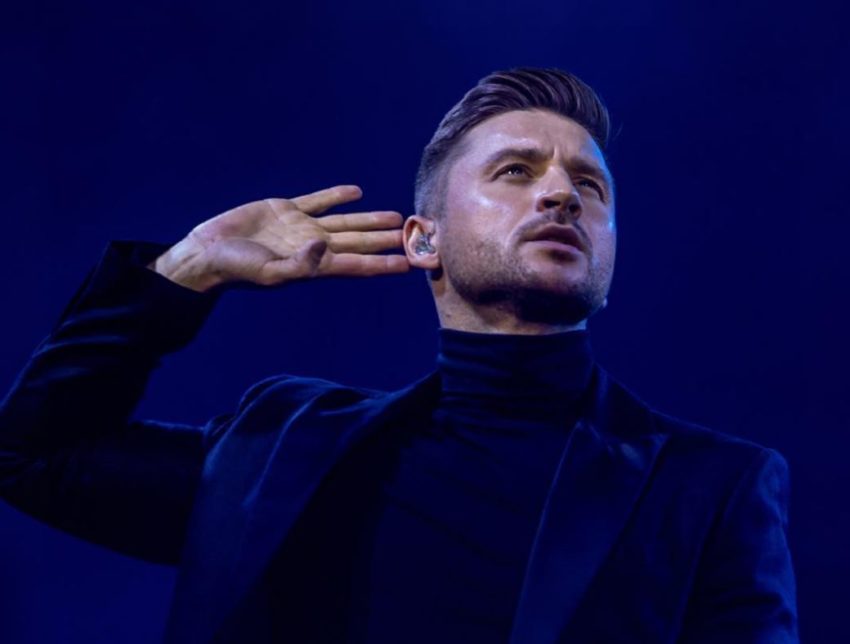 He has been the bookmaker favourite to win ever since Sergey Lazarev confirmed his Eurovision comeback about a month ago. He finished third in 2016 so expectations were high for him to return with another smash hit.
Rumoured had listed Sergey as the 2019 Russian participant for quite a while, when the Russian broadcaster finally confirmed his comeback on the 7th of February. As many fans have a hard time picking their favourites for this year's contest, many turned towards Russia hoping to find a real gem here. Did they get that?
If they expected a You Are The Only One Part 2, they will be disappointed as for the 2019 contest, Sergey goes in a different direction. As often with the Russians, we can probably still expect an outstanding stage performance, but song wise this is slower and a lot more quiet than his previous entry. It's however also well produced so it will attract a lot of fans still not able to find any top contender entries this year.
The 2019 entry is written by Dimitris Kontopoulos and Philipp Kirkorov. It's lyrics have been provided by Mary Sharon Vaughn. Fokas Evangelinos will be Stage Director, while Ilias Kokotos functions as Project Manager.
In the video below, listen to Sergey Lazarev's Eurovision 2019 entry:
Kontopoulos and Kirkorov's previous Eurovision entries
In case the songwriters behind Lazarev's 2019 entry sounds familiar it might be because the two have quite some Eurovision entries behind them – of which several scored well. Kirkorov himself did also participate as a singer in 1995 representing Russia, but he not mentioned as songwriter on that one.
| | | | |
| --- | --- | --- | --- |
| Songwriter | Year | Country | Result |
| Kontopoulos & Kirkorov | 2007 | Belarus | 6th place |
| Kontopoulos & Kirkorov | 2008 | Ukraine | 2nd place |
| Kontopoulos | 2009 | Greece | 7th place |
| Kontopoulos | 2013 | Azerbaijan | 2nd place |
| Kontopoulos & Kirkorov | 2014 | Russia | 7th |
| Kontopoulos & Kirkorov | 2016 | Russia | 3rd place |
| Kontopoulos | 2017 | Greece | 16th place |
| Kontopoulos | 2018 | Azerbaijan | Did not reach the final |
| Kirkorov | 2018 | Moldova | 10th |
Although not officially credited, Kontopoulos is said to be co-writer on Moldova 2018. This was mentioned at a press conference in Lisbon.
Russia at the Eurovision Song Contest
In 1994, Youddiph represented Russia in their Eurovision debut. She finished 9th in the final and is a part of Russia's impressive 12 top 10 results in just 20 appearances. In the five years from 2012 to 2016 included, the country never did worse than a 7th place.
Since the introduction of semi-finals in 2004, Russia never failed to qualify from the semi-final to final – until last year.
They won the Eurovison Song Contest once, in 2008 with the song Believe where Dima Bilan represented the country for a second time. The country however four times ended up in second place; first in the year 2000 where Alsou's Solo only lost out to Denmark's Olsen Brothers. In 2006, Dima Bilan came second, and the same happened to Party For Everybody in 2012 and to Polina Gagarina's beautiful A Million Voices in 2015.
Last year, Russia lost their "perfect strike". With the song I Won't Break, Julia Samoylova finished 15th in her semi-final and thus weren't near reaching the final.