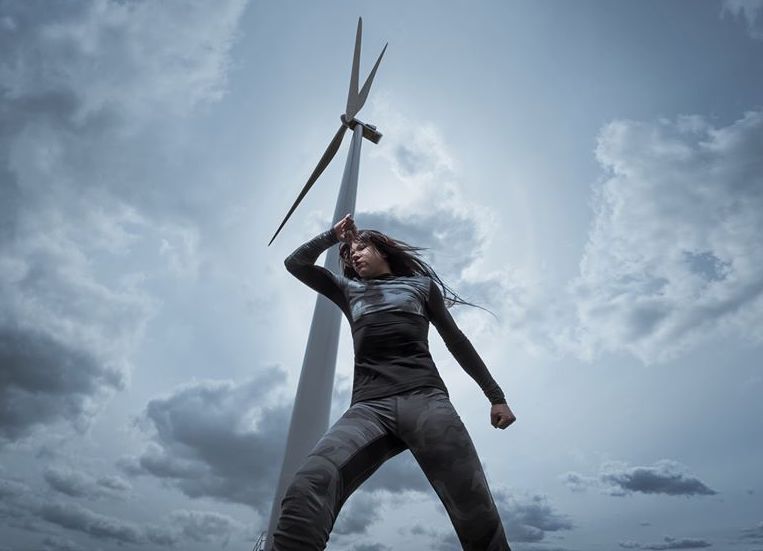 In an open statement to the EBU, Eurovision participants and the fans, 2004 winner Ruslana calls for Eurovision to be powered by only renewable and natural energy sources in a bid to help save the planet.
To mark the 16th anniversary of her victory in Istanbul, Turkey, Ukrainian Eurovision winner Ruslana has addressed an open statement to the organisers of the Eurovision Song Contest, as well as the participants and fans. She wants us to use more renewable energy to power the contest, in particular energy created by wind.
Since winning the contest in 2004 Ruslana has released a number of albums, but for the past few years has put music on the back burner in order to become an Ambassador for Renewable Energy. She has campaigned all over the world to encourage the use of natural and renewable energy sources. The Ukrainian singer even lives in a home which is completely self-sufficient and is powered only by renewable energy sources.
Eurovision fans! Eurovision participants! Eurovision winners! Eurovision organisers! European Broadcasting Union – EBU. Over 65-years-history, Eurovision has become one of the world's biggest live music events and hugely popular all over the world. It's no secret how much energy/electricity supply such a show requires"

My dear Friends!
We cannot today be indifferent what kind of energy is being used for music creation – music that changes our hearts!

The Netherlands! You are the land of the wind. The world's most powerful wind turbine installed at the Port of Rotterdam. Wind Energy is limitless. You can get so much drive as you need.

I am dreaming of the THE SHOW to make the world being aware of existence the limitless/unlimited independent energy.
She might have a point as the Eurovision Song Contest isn't just a 3 night show. It's two weeks's full of rehearsals, interviews and press activity, as well as the carbon footprint generated from the campaign trails and travel to the host city for not just the participants and their delegations, but also the hundreds and thousands of fans that make the annual pilgrimage.
Earlier this year Ruslana released a song called We Are Wind which she used to further highlight her renewable/wind energy cause. You can listen to it by watching the video below.