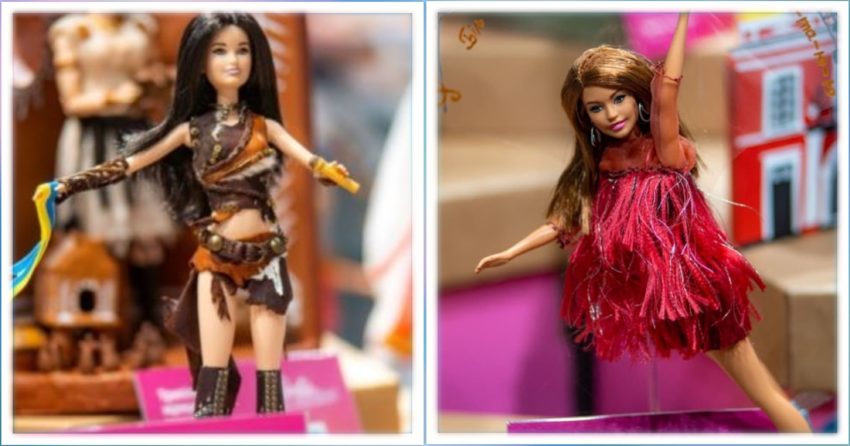 Which Eurovision stars would you like to see as a Barbie? For Ruslana fans, this has become a reality. For a special project Barbie has turned into Ruslana for an exhibition in Odessa, Ukraine.
Within one month 28 craftsmen and women from all over Ukraine designed a selection of 36 Barbie dolls for the project Barbie: Ladies of Ukraine. The project was designed to represent 36 famous Ukrainian women who have left a significant mark on the history and culture of modern Ukraine for several centuries.
The collection of Barbie dolls features some of Ukraine's most famous poets, activists, doctors as well as modern-day celebrities including Alyona Alyona, 2017 vidbir runners up The Hardkiss' frontwoman Yulia Sanina, Ukraine's 2012 Eurovision competitor Gaitana and of course Ruslana. Ruslana earned Ukraine their first win at the Eurovision Song Contest in 2004, winning in Turkey with a total of 280 points.
The talented craftsmen and women were able to recreate Ruslana's iconic Wild Dances costume which was inspired by traditional Hutsul dress, the doll stands in pose with a Ukrainian flag wrapped around her left wrist while she holds a microphone with her right hand. Unfortunately for fans of Ruslana, the dolls are a one-off and replicas will not be made available for purchase.
The exhibition is currently being held in the Southern city of Odessa at MegaAntoshka on Grecheskaya Square. There they will stay in the 14th March where they will be then exhibited in Kyiv.