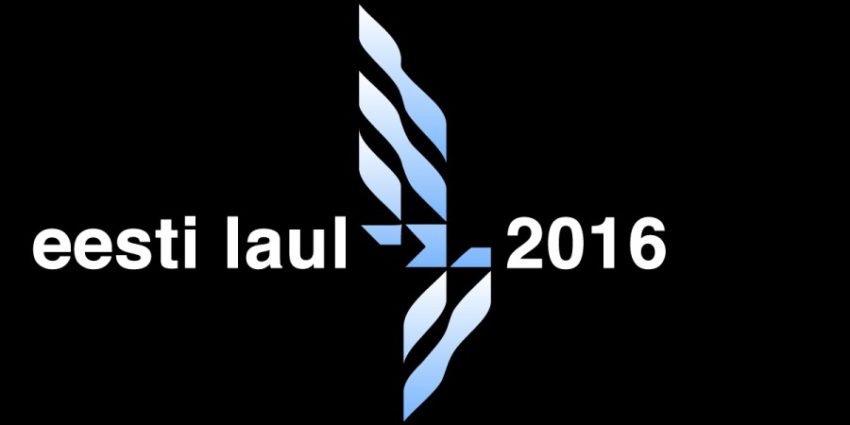 The Estonian public broadcaster ERR has once again put their trust in the long lasting Eesti Laul to select their representative for the Eurovision Song Contest 2016. More details including running order for the two semi-finals has now been published.
ERR brings us again their popular Eesti Laul, which since 2009 has been the method used to select their representative. Twenty songs and artists will fight for victory in a three day event consisting of two semifinals to be held on February 13th and 20th of 2016 and a grand final on March 5th, which will take place in the Saku Suurhall arena. Only five songs will qualify from each of the semi finals making it a total of 10 finalists for the big final. It´ll be up to a mixed voting of jury and televote to decide who makes the cut in the semi finals and eventually who will win.
Every song will be released before the mid of December and you can check them all out on the broadcaster's website, in addition the Estonian national broadcaster has already announced the order of participation and allocation of every contestant which goes as follows:
First semi-final – 13th of February
1. Love a Little Bit – The Jingles
2. I'm Facing North – Würffel
3. Seis – Mick Pedaja
4. Hispaania tüdruk – Indrek Ventmann
5. Immortality – Cartoon feat. Kristel Aaslaid
6. Lonely Boy – Kéa
7. Kaugel sinust – Kati Laev
8. How Many Times – Zebra Island
9. Supersonic – Laura
10. Salty Wounds – Windy Beach
Second semi-final – 20th of February
1. Sally – Go Away Bird
2. Play – Jüri Pootsmann
3. Parmupillihullus – Meisterjaan
4. Patience – I Wear* Experiment
5. Meet Halfway – Púr Múdd
6. Stories Untold – Grete Paia
7. Ei ole mul olla – Põhja-Tallinn
8. Strong – Anett Kulbin
9. Miljon korda – Gertu Pabbo
10. Unikaalne – La La Ladies
Estonia at the Eurovision Song Contest
Since 2009 and the start of  Eesti Laul, Estonia has only failed to qualify twice in 2010 and 2014, having managed to make it to the top 10 in 2012 with the acclaimed Ott Lepland and the song Kuula, 2009 with Urban Symphony and Rändajad and finally in 2015 with Goodbye to Yesterday sung by Elina Born and Stig Rästa.
Estonia joined the Eurovision Song Contest in 1993, but it wasn't until 1994 we saw them on stage first time as a preliminary round kept them out the very first year. Since their debut, the country has won the contest once, in 2001 in Copenhagen with the song Everybody, and they have a total of 9 top 10 placements and 7 times not qualifying to the grand final (1993 not included).
Below you can see Elina Born and Stig Rästa on this year's Eurovision stage from Vienna: