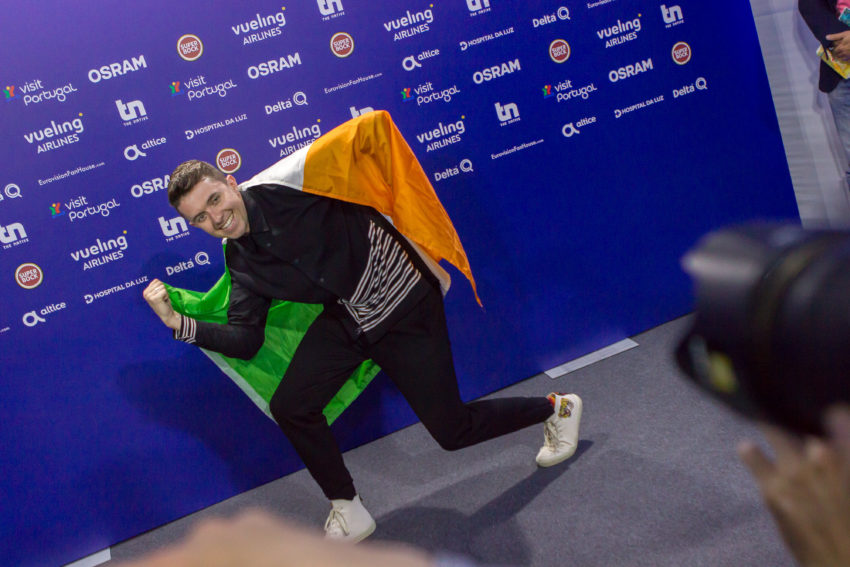 Irish broadcaster, RTÉ spent little over 300,000 euros on their 2018 Eurovision participation. This is fairly cheap, and in fact, it is less than last year with Brendan Murray going to Kiev, Ukraine.
RTÉ spent 304,088 euros to see Ryan O'Shaughnessy bringing the best result for Ireland in seven years. A team of 18 members, including Ryan, were sent on Lisbon for two weeks time as the nation finally made it to the finals after 5 years.
The costs include the products costs( stage desing, pyros etc) which RTÉ paid with 27,190 euros. Another 177,179 euros were spent on the team and 42,335 euros have been paid for the accommodation. Also,8,843 euros went to flight tickets – economy class flights. Food cost 1,594 and subsistence 13,362 euros each. In the end, RTÉ had to pay 83,861 euros to to the European Brooadcasting Union.
Last year, the cost for Brendan Murray's participation was 331,000 euros for him and another 15 people. Other countries spends significantly more on their Eurovision participation, like the Netherlands with 500,000 euros in 2016. So, the Irish do know how to make a cheap participation – without having the artists or record company pay themselves.
In the video below, take a little look at Ryan O'Shaughnessy rehearse his Eurovision entry Together in Lisbon, Portugal: