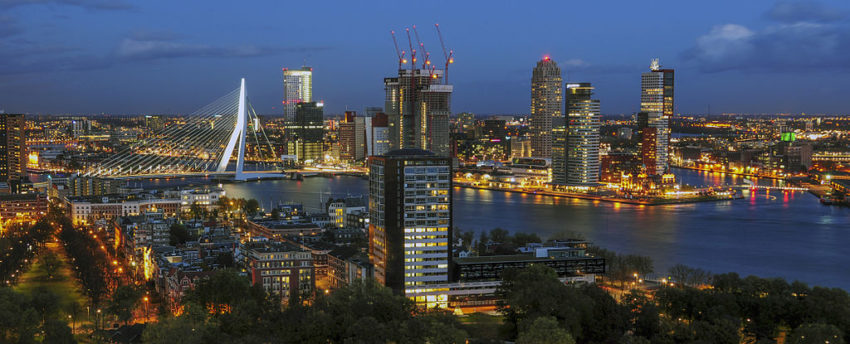 The duration of the Eurovision Song Contest is only two weeks, but should Rotterdam be chosen as host city for the 2020 contest, they are prepared for eight weeks of celebration in and around the city.
In August, the winner of the "2020 Eurovision Host City Contest" will be announced. Eight cities are believed to still be in the race, and Rotterdam is one of the favourites to win it. Their Ahoy arena has previously hosted the Junior Eurovision Song Contest, and is quite suitable for an event like Eurovision.
Currently, the cities are working on a so-called bid book in where they describe their plans if they are chosen as host for the 2020 Eurovision Song Contest. According to RTV, the Mayor of Rotterdam is ready to make it an eight week long celebration. It will be the 65th edition of the contest, and that should be a spectacular event. The Rotterdam plan still needs to be discussed with the city council before the bid book is submitted.
Should Rotterdam host the contest and go ahead with their plan, we can expect a host city that will throw in that extra thing which will make it a fantastic event both for the locals as well as the many visitors.
The preliminary dates for the 2020 Eurovision Song Contest are mentioned to be the 2nd of May to the 16th of May 2020. That will place the two semi-finals on the 12th and the 14th of May.