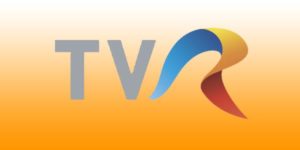 The financial crisis within Romania's national broadcaster TVR could affect the Eurovision participation of the country for the first time. Romanian media unanimously reports, the EBU could prohibit a representation in the 2016 contest due to debts in the amount of more than 10.000.000€.
After his win of the Romanian national final Selecția Naționala in early March, the 33-year old rock musician Ovidiu Anton is planning to represent his country in the second semi-final of the big competition in Stockholm with his song Moment Of Silence. Now, surprisingly, the financial problems of the broadcasting company could prevent the singer from entering the big stage in the Swedish capital on the 12th of May.

Since 2008 the Romanian broadcaster has accumulated debts which now sum up to the high number of approximately 10.000.000€ which the channel has to pay to the European Broadcasting Union (EBU). Due to this burden of debt, the mentioned broadcaster could be forced to withdraw its 2016 representative Ovidiu Anton from the big competition in Stockholm. An official announcement of the national broadcaster contains the following information:
[…]The EBU is currently waiting for an answer by the Romanian government, the parliament respectively the

Ministry of Finance

, institutions that the Broadcasting Union has contacted during the last months as it is the responsibility of these to solve the mentioned problems.[…]

Furthemore the EBU is demanding for a Warranty Statement by Romanian state which includes the promise that all the debts will be paid in time and either that the broadcaster will continue its existence.

The TVR will make every attempt to assure Romania's participation in the 2016 Eurovision Song Contest and further to obtain the broadcasting rights for the event. […]
Romania's 2016 representative Ovidiu Anton has commented on the topic, pronouncing his disappointment:
An artist should not be brought into this situation. The Romanian television has the duty to promote music, one of the most important national values. Even though the situation is serious, I am confident the broadcaster will obtain the help of the government and finally solve these issues.
What do you think about possible forced withdraw of Romania from the 2016 Eurovision Song Contest? Let us know your opinion on social media and in the comments.
Below is the video of Ovidiu performing Moment of Silence at Eurovision In Concert.