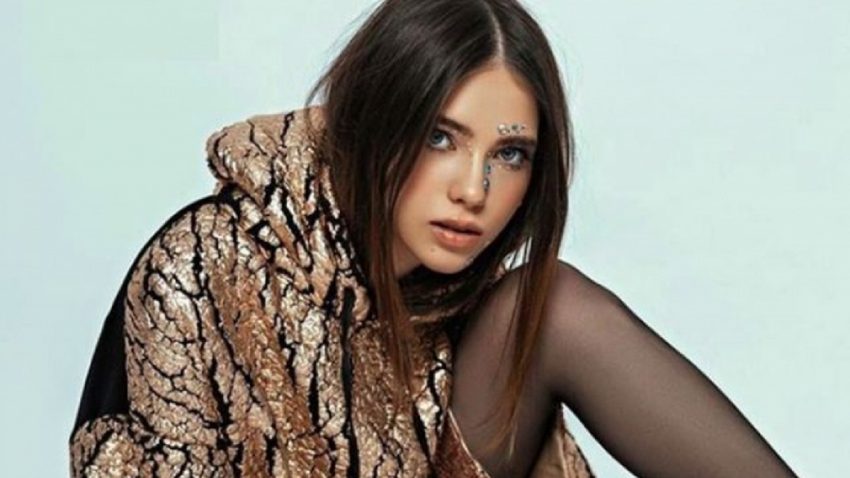 This year Romania has internally selected twenty year old new comer Roxen to represent them at the Eurovision Song Contest 2020. Tonight she performed five songs with Alcohol You ultimately being chosen as the winner.
Up until two years ago, Romania had a very good track record of qualifying to the finals, but in 2018 they missed out with The Humans and Goodbye. After last year's total shambles (see below) TVR have decided to internally pick the artist themselves. Roxen was made a bookies favourite even before the song had been chosen.
The Show
The show was hosted by Eurovision's favourite Balkan girl from 2009, Elena Gheorghe and Connect-R, Romanian hip hop artist.
After the first song had been sung, Dora Gaitanovic gave us a medley consisting of Romania's first Eurovision entry Dincolo Di Nori by Dan Bittmman, their disqualified entry Moment Of Silence by Ovidiu Anton from 2016 and the 2008 entry Pe-o margine de lume by Nico and Vlad. It continued with Mandiga's 2012 effort Zaleilah, going into Ovi and Paula Seling's Playing With Fire from 2010. So talented was Dora, she even gave an operatic version of Cezar's It's My Life from 2013, wasting no time into Voltaj's 2015 All Over Again. Of course she wasn't going to get away without singing judge Luminata's Let Me Try, who sat in the judge's chair loving every minute of it.
Little Mihai's Tornero was next, to show him that Romania still loves him. By this time everyone had forgotten there was a contest going on, so Elena stepped in to stop the fun and get in with song two.
Connect-R took over for the next part between song breaks, entertaining us with some smooth raps and soulful rhythms, after an imposter had tried in vain to emulate him beforehand. Hopefully everyone was paying attention and now know how to rap in Romanian.
The third break saw neighbour Moldova's Natalia Gordienko performing the song that Romania would likely have given their 12 points to, had they been in the same semi finals, Prison.
However, right up after Natalia, was Cyprus's Sandro, who can receive 12 points from Romania, and as he asked us all to, let's do this together, he gave us a Latino inspired version of Fuego,  already a past Cypriot classic.
The highlight of this portion was of course Norway's wonderful Attention, which sounds exactly like Arcade, but since it's so good we will totally ignore that fact, and proclaim it, already a future classic. Ulrikke was in white tonight which was a nice change from the gold and black we've always seen her in to date. Romania are in the same semi as Norway and surely their twelve points will go there, this year. She got our attention.
It was Elena's turn next to entertain us, and she was done an injustice in 2009 when Graham Norton accused her as not being able to sing, as she is a lovely little singer, which she also proved during the Romanian finals in 2018. What a shame when her medley of songs came to an end.
Finally the Queen of Eurovision, Loreen ended the show. It's now been 8 years since she won Eurovision, but despite consistently having the most loved Eurovision song of all time,  Euphoria, her career has never gotten anywhere but appearing at Eurovision festivals.  Her performance of Statements, My Heart Is Refusing Me, Paper Light, We Got The Power and Euphoria of course went down well, so she probably doesn't need anything else.
The Songs
Beautiful Disaster
No time was wasted on getting started with the first song. This is a slinky creepy little  song which makes you itch thinking about it. It has the feel of a James Bond movie song and Roxen sang the song all in dark blue. Clearly she is influenced by Billie Eilish and all the songs tonight have the same moody type of rhythm.
Cherry Red
The second song has a Latino beat and after the second line, you could tell that Roxen has been singing her heart out with all these songs, as she struggled at first to reach some of the notes. The stage obviously was red here, with Roxen joined by four male dancers, to give added backing vocals (or maybe that was the unseen girls hidden somewhere in the background). There was plenty clapping along to this one, both from the backing music and the audience. This seems very well liked. Elena was glowing after the song ended.
Colours
Gold was the main colour of Colours, and the slinky white boots came out. This is a very typical American pop song, probably, as like Beautiful Disater, it was written by American Julie Frost – yes the same Julie who wrote Germany's winning song in 2010 Satellite by Lena. It was practically impossible to see Roxen, what with all the colours surrounding her in this performance, but this was a pretty good song and could surprise.
Alcohol You
In a white dress with a black lace top. Roxen stood centre stage and belted out this very originally titled ballad. Where this one might just have the edge, is that Roxen seems to be really into singing the lyrics of this song. A mirror image of herself added to the drama, and after this performance it's hard to see that Romania will choose anything else… but you never know.
Storm
The costume of the evening was kept for this, the final song, in a puffy yellow dress which had obviously been a victim of the titular storm. This wasn't quite as good a song as the previous entries, with a tune barely there. At the end Roxen thanked the audience for getting through the songs with her.
 The Judges
Tonight the judges were responsible for half of the scores, unlike last year when the judges were responsible for 6/7th of the results. The judges tonight were
Luminița Anghel – lead singer of the song Let Me Try , which came third for Romania in 2005, with the band Sistem
Crina Mardare – the 62 year old creator of the Blue Sound music school and formre voclaist for the band Sphinx
Alin Oprea –  the 50 year old singer who formed the TALISMAN record label in 1996
Edward Sanda – Romanian pop singer who has released the singles Doar Pe A Te and Nimeni Ca Noi
Andrei Tudor – Romanian composer, arranger, conductor and band leader