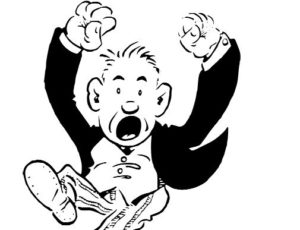 Romania's national final left many fans deeply frustrated. They turned their anger towards an unfair jury system – and in particular towards two specific jury members. The fans are right. The system in Romania isn't fair.
Let it be said right away, it happens regularly that jury votes overrule the public vote, also at the Eurovision Song Contest. But the jury system is in place to make sure that an unbiased and qualified jury will judge more fairly and make up for televoters voting for something else than the best song. When the jury members are not unbiased and not in any way more qualified than the average TV viewer, we have a problem. When they decide so much that there is no reason for people to vote, we have another problem. All of it seems to apply to the Romania national final, unfortunately.
Ester Peony clearly won the jury voting. The televoters placed her 8th. Bella Santiago was second with the juries and third with the televoters, while Laura Bretan won the hearts of the public and came third with the juries. In most other countries – and in Eurovision – this would give the victory to Bella or Laura as combined, they would both archive more points than Ester. But not in Romania, where the jury system simply isn't working.
The most common combination of jury and televoting is 50/50. In Romania it's 86% jury and 14% televoting. There is basically no real reason to even ask the population to vote as they have no real influence anyway.
Two of the six jury members came from one particular Eurovision website. That gives that website 28.6% power, whereas the population of Romania still only had 14%.
Those two jury members had beforehand reviewed all the songs – on a widely seen video. This raises two questions: 1. What was it in Ester's performance which made this their top favourite after not really liking it in the video review, where one of them pretended to fall asleep to it? And 2. How can you even use jury members who have expressed their opinions about the songs?
If you really want to let foreigners decide your entry for the Eurovision Song Contest, don't use fans. Let's just be honest, many of them will have an interest in your song not doing well as it will increase the chances of their own entry.
Last night and today, a lot of upset fans turned their anger towards the two jury members who changed their opinion. It is possible that they were simply blown away by what they saw as a fantastic live performance from Ester Peony. In the same way, they might have thought that the songs they beforehand preferred, simply didn't deliver on the night. It can happen – and it might have happened last night. Other scenarios are possible too yes, but without prove of any of that, we need to face them with benefit of the doubt.
The one to blame, first of all, is the Romanian broadcaster. They delivered a system, which simply isn't fair. I prefer national finals to internal selections because I believe that the song representing a country should be picked by its population. This shouldn't be taken to mean 100% televoting as it's perfectly fine to include a jury, but I am confident that one can find an unbiased jury in Romania. Once you have that settled, then make it fair. 14% televoting and 86% jury is simply not that. Why Romanian's even bothered to vote, I don't know.
Romania, your system simply didn't work and we can only hope, you will improve it for next year's selection. For Ester, we hope that this fuss will settle and that the Romanian population will get behind her as their representative for this year's Eurovision Song Contest. She's human like you and me, and she needs to feel her country backs her up in order for her to do her best in Tel Aviv. At the moment, it doesn't feel like Romanians see her as their representative.
How much influence should a jury have in a national selection? Vote in the poll below, to let us know which selection method would be your preferred one.
This reflection article is based on the author's own personal experience. Views expressed belongs to him or her, and are to be seen as unrelated to EuroVisionary.com.