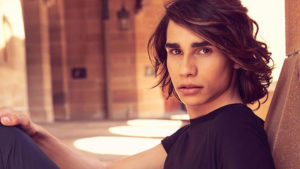 After months of speculations Australian broadcaster SBS presented this morning Isaiah Firebrace as their representative for the 2017 Eurovision Song Contest to be held in Kyiv, Ukraine in May. For the first time, the song was presented at the same time as their artist.
This morning saw the announcement many have been waiting for: The presentation of the Australian act for the 2017 Eurovision Song Contest. Instead of announcing the artist first – and then later present the song, broadcaster SBS this year presented the artist and song at the same time.
17 year old Former X-factor winner from last year Isaiah Firebrace will represent Australia with the song titled Don't Come Easy. The song is written for Isaiah by DNA Songs duo David Musumeci and Anthony Egizii, the same team who wrote Dami Im's Eurovision entry.
Take a look at it in the video below:
Australia at the Eurovision Song Contest
At the 2014 contest held in Copenhagen, Denmark, Australia was asked to deliver the interval act. The year after, the European Broadcasting Union (EBU) had invited them to take part as a one-time-only thing. With the song Tonight Again, Guy Sebastian took home a 5th place for this country, which took part on special conditions which allowed them not only to take place, but also to automatically be in the final, and even to vote in both semi-finals!
For the 2016 contest, this one-time-only thing was forgotten about and Australia became a permanent member, but on the same conditions as the majority of the other countries. They would have to take part in a semi-final, and qualify from that one in order to reach the final – and could only vote in the semi-final they took part in – and the final of course.
Qualifying for the final was no problem for their 2016 representative Dami Im. Sound Of Silence won the semi-final, and finished second in the final.