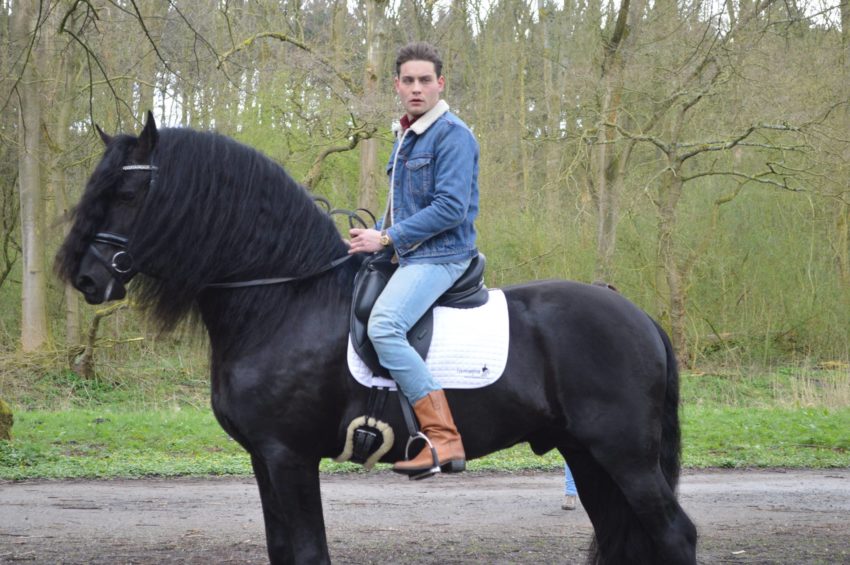 At the dress rehearsals this afternoon, the postcards to introduce each country in the Eurovision Song Contest 2016 were revealed for the first time. The postcards were all filmed in each participants home lands and feature a typical day for  each singer.
A dandelion shaped like a champagne glass introduces each video and they all end with the country's name.
Finland
Sandhja is down by the coast with her warm coat and scarf, then she is seen on the bus writing a diary while listening to music with her white headphones, probably learning Sing It Away. After clearing the bus out she stands in the aisle alone. She is then seen at home in Indian dress, presumably with her mother, Her dog is also wearing the same garb. Of to the  beach for some dancing with a boom box. You also get a glimpse of some of Helsinki's dockyard graffiti, ending with Sandhja dancing at a nightclub.
Greece
Argo are standing in a huge room snapping their fingers, before it cuts to them dancing. Out to the fields for a picnic of bread, and a  bottle of red wine, and a toast is made before the group pose on the ravine There are only five members, did someone fall.? Of for a peaceful sit by the harbour which is interrupted as a skate boarder breezes by. It ends with them sitting on a crane before a nighttime view of the Greek skyline.
Moldova
Lidia is found posing on a dirt track in the middle of a Moldovan field. Cut to an observatory, where Lidia is looking through a telescope trying to find a spaceman to dance beside her for her stage performance, before we see her out for a jog to the beat of Fallen Stars. Cut to a fancy restaurant where the group are having some bread straight from the fire and the oven. The postcard ends with a wink from the singer, asking you to vote for her.
Hungary
Freddie is standing in everyone's way in the busy Budapest market, and not a single person recognises him. We then see Freddie make some delicious spaghetti in the empty back of a restaurant. Freddie stares at the camera alone. He then enjoys his pasta with some friends and wine. Freddie strums on his guitar, on a bench down by the Danube, with one final stare into the camera in front of the chain bridge.
Croatia
Nina is standing wearing a red dress and cloak in what looks like the Zagreb city hall. Soon she is walking through the Mirogoj cemetery, and hugging a tree. We then see her in an old antique cafe enjoying a cake with a friend, and after the friend leaves she is looking pensive and reading a book. She seems forlorn and ends up taking a walk up the Zagreb street.
The Netherlands
Douwe poses in front of a tree before climbing it. More sports are featured as Douwe walks the streets of Amsterdam with  bicycles to each side of him. He then goes for a game of pool, .followed by some horse riding. He poses in front of the pool hall before we see a nighttime shot of Amsterdam and the canals.
Armenia
Of to the Yerevan hillside where Iveta is posing , fingers seductively in mouth. Then she's off for a bit of horse riding. Back on the ground, Iveta is standing in a park full of large chess pieces. A delicious Armenian meal is seen being cooked, before we go of  to the fields next for some more posing, Standing in the fields amongst some trees, we end with a nighttime shot of the Geghama mountains.
San Marino
Serhat is leaning against the San Marion border looking over into Italy, while drinking tea and reading his newspaper. He heads to the theatre where he is seen standing and smiling on the stage. The postcard finishes with a night time shot o San Marino's castle.
Russia
Dressed in black Sergey stands in the middle of Red Square. The next shot sees part of his stage show with a fiery background. He is seen promoting his Eurovision song and signing for fans. In the snow Sergey goes for a walk with his dog, before we end with Moscow at night.
Czech Republic
Standing looking down towards the Vltava river in Prague, Gabriela heads to the park to read her book, Needing some exercise we next see her doing some wall climbing at a sport's centre. She is next seen standing on Charles bride before night time engulfs beautiful Prague.
Cyprus
Standing at the each posing in the summer sun, the band do some ATVing. Then it's down to the music shop where the band see some drums in a music shop window, before they head in for a jam.  A brief motorcycle shot precedes them group looking from a holiday homes balcony. More ball games in the sand, before the postcard ends with nighttime at a Cypriot beach.
Austria
Zoe is spending her day out at Schönbrunn Palace, just outside of Vienna. walking along by the fountains and fields in a white blouse and red dress, she is seen swaying and then running with a friend. She then runs through the mazes managing to get out in time for the light shining at night in the palace.
Estonia
Juri is sitting posing in a coffee house in Tallinn. After a while he's starting to get a bit bored, so decides to head down to the sauna for some fun. jumping into the frozen river in Tallinn, you see him skinny dipping, with a Eurovision blur on the screen. A seat on the Tallinn street boundaries, ends the day.
Azerbaijan
Samra is standing on white circular steps at Baku White City, before heading down to Baku harbour. She visits an old antique shop , where you can see an old gramophone. A pyramid is seen in the background before night descends on the Caspian sea. During the course of the postcard, the flaming towers are seen , four times in the background.
Montenegro
The band are walking through an old house and are sen playing their instruments. They then get into some sports gear , and before long are down at the park playing basketball. The next shot has them standing posing up the Montenegrin mountains,before darkness envelops the coast line.
Iceland
Greta is standing freezing with the Nordic winds blowing the waves at a Nordic beach. Next she is standing at Gullfoss waterfalls. Into warmer climes, she is seen playing her violin  in a dark theatre. Greta is a hardy one though and it's not long before she's out in the cold again, back at the beach. Nighttime falls in Reykjavik,
Bosnia and Herzegovina
The band are standing on Sarajevo castle walls. Next they take a stroll down the old town's streets, where a picture oi them posing appears. You see Ana playing her cello followed by Deen and Dalal in a recording studio. A quaint tea room sees them stopping for a drink, before it gets late in Sarajevo town.
Malta
Ira is standing at the beach. She is next down at the restaurant watching bread being made and standing in front of a large white building. In a black dress she is enjoying a wine. Some pigeons are seen looking out to the sea, perhaps wishing they were seagulls, as Valletta turns dark.