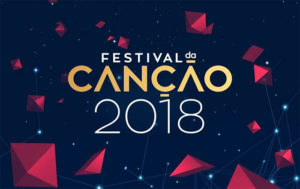 RTP has just released the snippets for Festival da Canção's second semi final. Amongst the list of acts is this year's big favorite, Diogo Piçarra. But other acts might just surprise.
Similarly to what happened last week, RTP has released snippets of 45 seconds for each song competing in Festival da Canção's second semi final to take place the coming Sunday. Those are now available at Festival da Canção's official website or on their YouTube page.
This time around, there are two song in English. This second semi final is also notable for featuring the most anticipated song in the overall competition: Diogo Piçarra's, former Portuguese Idol winner and one of Portugal's most popular Pop singers.
Below, you can find the acts that will compete during the show:
1. Tamin – Sobre Nós
2. Dora Fidalgo – Arco-Íris
3. Peter Serrado – Sunset
4. David Pessoa – Amor Veloz
5. Minni & Rhayra – Patati Patata
6. Maria Inês Paris – Bandeira Azul
7. Daniela Onis – Para Lá Do Rio
8. Diogo Piçarra – Canção do Fim
9. Lili – O Voo das Cegonhas
10. Rita Ruivo – Anda Daí
11. Cláudia Pascoal – O Jardim
12. Sequin – All Over Again
13. Susana Travassos – A Mensageira
Festival da Canção's second semi final is happening Sunday, 25th of February. Once again, seven will qualify.
Peu Madureira won Festival da Canção's first semi final
It was just yesterday that the first semi final took place in Lisbon. After all votes were counted, the judges and the public decided to give the round's victory to Peu Madureira's Só Por Ela who summed a total of 22 points.
In case you haven't watched Peu's performance, find it in the video below: