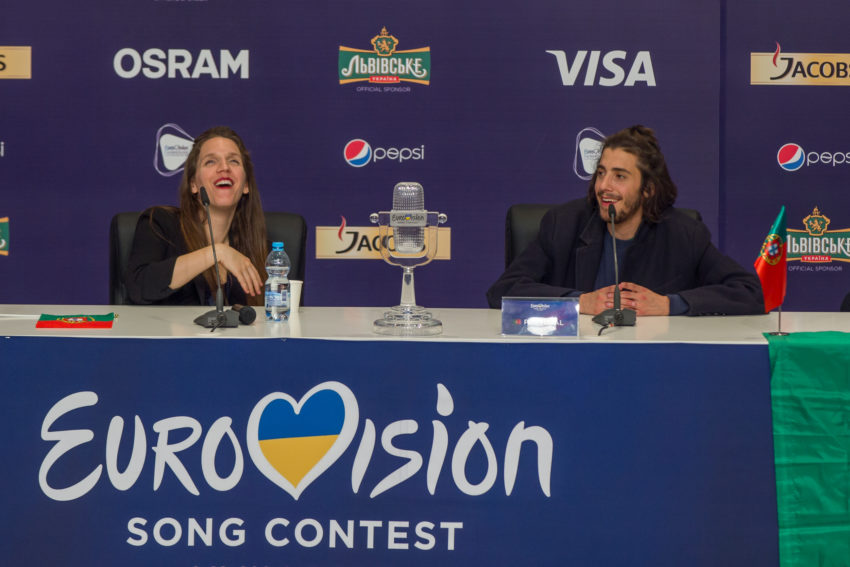 After yesterday's unexpected reports about RTP already having chosen a host city, it now seems general director Nuno Artur Silva may have spoken before his turn. Today the official message is that nothing has been chosen yet, and that they will look at the entire map of Portugal.
A statement director of RTP programs Daniel Duesdado told DN.pt that the decision on which city will host the upcoming Eurovision Song Contest is not closed. The national broadcaster will now study the detailed information and host city requirements and look into what possibilities exist across the country
Let's look at the map of Portugal.

We took the first step of surveying facilities in Portugal that could host this event.

– Daniel Duesdado
A team will be assembled to assess the requirements sent by the EBU. It is currently unknown if a public tender will be held, as we've seen in recent years after wins by Sweden, Denmark and Ukraine.
RTP seems intent on keeping the costs for hosting Eurovision to a minimum.
Let's do this in the most spectacular way possible with the least possible cost, managing every euro with the greatest care

– Daniel Duesdado
Mr. Duesdado hints that they have received notice of interest from several parties, but refused to go into details.
Apart from Lisbon, the cities Faro, Feira and Guimarães have openly expressed that they would want to host Eurovision. Whether they have the required capacity of ten thousand hotel rooms remains to be seen.
Porto, another otherwise obvious city, has ruled themselves out of the race if the city is expected to pay a significant part of the expected budget of 30 million euros.
With the outspoken intent to keep costs low, it would be likely that RTP would opt for an existing indoor arena. Looking at a list though of indoor arenas in Portugal, it seems hard to imagine any other than MEO Arena to be suitable for such a large event. The next biggest Pavilhão Rosa Mota only sports a capacity of 5.400 spectators.
Portugal does have a number of large football stadiums, but none of these have a (retractable) roof. One of EBU's most strict requirements for a Eurovision venue is exactly that it must be indoor. Nobody is going to let Eurovision be spoiled by something as unpredictable as the weather.
Back in 2001, Denmark managed to build a roof over Parken stadium so it is possible.
Lastly, we may be seeing some unexpected possibilities come up. Looking once again at Denmark, not many had foreseen an old factory building to become home of the 2014 Eurovision Song Contest.
Update 16 may @ 15:19: The mayor of porto Expressed that they have no interest in hosting Eurovision, if they are expected to pay for it.