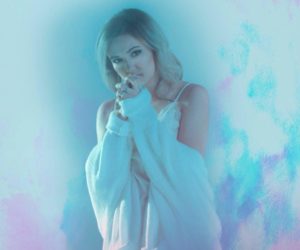 More than 200 entries received, that was more than the Polish broadcaster TVP expected, and as such they delayed the presentation of the acts competing in their national final. Two former Eurovision participants are mentioned to have submitted songs, but not included in the line-up.
Four years in a row qualifying for the final, and even a top 10 placement. Polish acts spots the opportunity to convert Eurovision success into hits, in both the homeland and abroad.
With rumours saying that former Polish Eurovision participants like Lidia Kopania (2009) and Magdalena Tul were among the submitted ones, attention was high. And it only raised when the name Saszan was added to the rumours. She is a young artist with a quite a few hits in her baggage, and a rather big fan base.
Today it was time to see if those acts would be among the ones competing to represent Poland at the 2018 Eurovision Song Contest. The two former participants are not to be found in the line-up published by TVP, but Saszan is indeed.
Line-up for 2018 Polish national final
1. Saszan – Nie chcę ciebie mniej
2. Monika Urlik – Momentum
3. Isabel Otrebus – Delirium
4. Ifi Ude – Love is stronger
5. Future Folk – Krakowiacy i górale
6. Gromee feat. Lukas Meijer – Light me up
7. Marta Gałuszewska – Why don't we go
8. Pablosson – Sunflower
9. Maja Hyży – Skin
10. Happy Prince – Don't let go
Some of the songs are already available on YouTube, but not all of them.
The 2018 Polish national final will be held on the 3rd of March at 21:30 local time.
Poland at the Eurovision Song Contest
Not every country starts out as successful as Poland did when they joined the Eurovision Song Contest in 1994. Edyta Górniak's To Ni Ja finished second. To date, that is still their best result as the country is yet to win.
Over the years, Poland has had a few years out, and are now at 20 appearances. They have six times failed to qualify for the final, but the thing about Poland is that their misses comes in three; 2005 – 2007 and again from 2009 to 2011, all years included.
Poland's best result in recent years has been an 8th place to Michał Szpak and his Color Of Your Life. Last year, Kasia Moś represented the country, and finished 22nd with the song Flashlight. Remind yourself of that song in the video below.