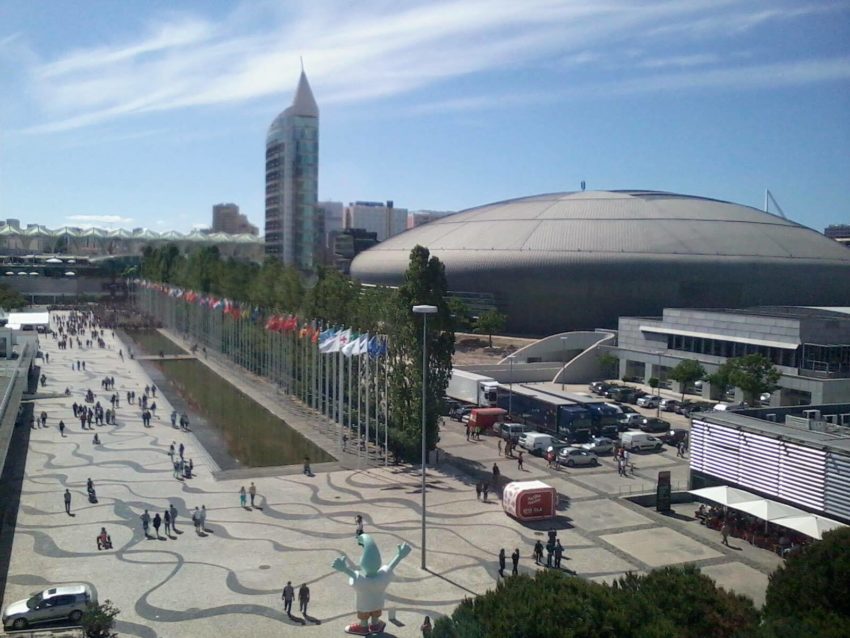 There are officially less than 200 days for the Eurovision Song Contest 2018 to take place in Lisbon. EBU's Reference Group is scheduled to meet in Portugal's capital next week to discuss the organisation of the event. We take a look at what we know so far about next year's contest.
It may look like a long way to go for the Eurovision Song Contest to be back in our screens, but it really isn't. Among national finales, Eurovision parties, new music and new artists, time will run so fast that before you know it, it is that time of the year again.
RTP, Portugal's host broadcaster, has already started its efforts in order to provide a well structured event next year in May. The channel has already made clear that its main concern will be to host the cheapest Eurovision Song Contest in history. Program director Daniel Deusdado has said that those are, nonetheless, only predictions as the real budget will only be known by the end of the year. On the same topic, RTP's CEO Gonçalo Reis is confident that the focus on delivering a cheap festival will give place to make one of Eurovision's most interesting Eurovision editions.
With that in mind, RTP is making sure everything happens exactly when it is supposed to and that deadlines are respected. Carla Bugalho, one of RTP's executive producers, claims that the project is completely underlined and that every week has different goals. The following week, the Reference Group (RG) is meeting in Lisbon for some important discussions.
Not only will they discuss the theme art for next year's event, but also the delegation transportation, ticket sales and the Semi-Final Allocation Draw which is planned to take place in January 2018.
"The 42 postcards will be recorded in different parts of Portugal"
RTP's programs director revealed that the plans for the 2018's postcards is pretty much concluded. In order to promote tourism in other parts of the country, each delegation will record its postcard in "42 different locations". According to Daniel Deusdado and Carla Bugalho, there will be 43 countries participating in the Eurovision Song Contest 2018. While the signups haven't closed yet, the producers seem very secure of their own words.
If this number ends up being confirmed, it looks like Russia is back at the Eurovision Song Contest after they withdrew this year due to a farce where host country Ukraine refused the Russian artist access to the country.
We remind you that the Eurovision Song Contest 2018 will take place next year in Lisbon in the just renamed Altice Arena (former Meo Arena) on the 8th, 10th and 12th of May.