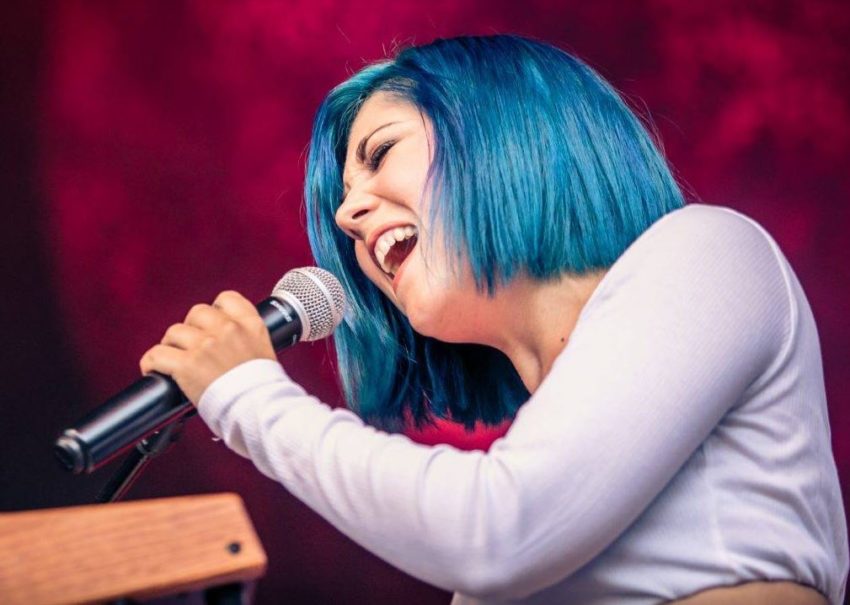 Today, Austria presented their acts for the 2019 Eurovision Song Contest. She will compete with the song "Limits". PAENDA has been looking for the right opportunity to use Eurovision as the next step in her career – and now it appeared.
"When I was watching the Eurovision Song Contest on ORF in the past few years, I knew that if the opportunity presented itself, I would very much like to become part of it and compete for Austria. Music becomes a universal language, boundaries dissolve and it is shown that love is colorful, diverse and can not be classified in any drawer. The contest is a bridge builder that manages to unite different cultures and religions for a while. Now I'm allowed to sing for Austria and I am overwhelmed. It really means a lot to me to be part of this message to the world".
With the words above, PAENDA describes how she has wanted to be a part of Eurovision if the right situation came up. It did now, as today she was presented as the one who will represent Austria at the 2019 Eurovision Song Contest.
PAENDA has been studying jazz, released her first album in the beginning of 2018, and now, her second album is on the way. The album simply titled EVOLUTION II will be released in April this year, just before this year's Eurovision Song Contest.
Her song for Eurovision is titled Limits, and a release of this song is expected in the coming weeks. While waiting for that song, let's remind ourselves of last year's Austrian entry. Cesár Sampson came third with the song Nobody But You. In the video below, take a look at his performance from last year's Eurovision In Concert: